BEHAVIORAL HEALTH CRISIS CENTERS – COMPASS HEALTH
Compass Health Network is unveiling a new program: Behavioral Health Crisis Center, which at Compass will be known as Crisis Access Point (CAP). Three CAPs have opened so far, with a fourth location in Raymore opening the end of August. In total, there will be eighteen locations across the state of Missouri, four of which are within Compass' catchment area: Wentzville, Rolla, Jefferson City and Raymore. The goal of the Behavioral Health Crisis Center is to provide a safe, welcoming and less costly alternative to divert individuals,  away from jail and emergency rooms and into treatment services. These services allow for immediate triage and stabilization, further observation, connecting the individual to ongoing care and avoiding an inpatient admission.
The Behavioral Health Crisis Centers are open 24 hours a day, seven days a week, and in the rain or shine. There will be a No Wrong Door that provide rapid access to triage, stabilization services, and linkage to appropriate community services for individuals experiencing a behavioral health crisis. Features of the centers include but are not limited to showers, meals, clothes, medications if needed, and comfortable recliners to sleep on.
No one will be turned away from the Behavior Health Crisis Center, but if other care is necessary, such as hospital care, the individual will be assisted in accessing with a warm handoff. These centers can serve adults, 18 and over, who are underserved, underinsured and uninsured and dealing with a mental health and/or substance use crisis. At the end of everyone's visit, they will be given a personalized discharge plan to continue the care outside the door. The Crisis Center will work in collaboration with the local social service providers to develop needed resources and enhance the existing system of care to ensure no one falls through the cracks.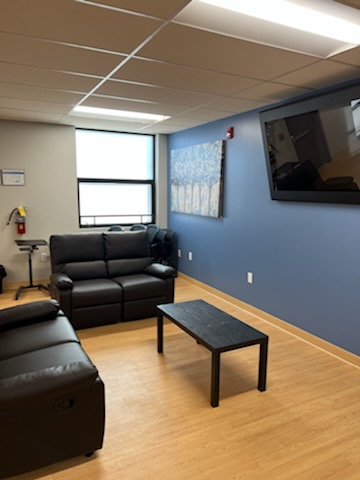 For more information about the development of the Crisis Stabilization Centers, please call Jamie Bartin at 888-237-4567. You can also visit our website www.CompassHealthNetwork.org.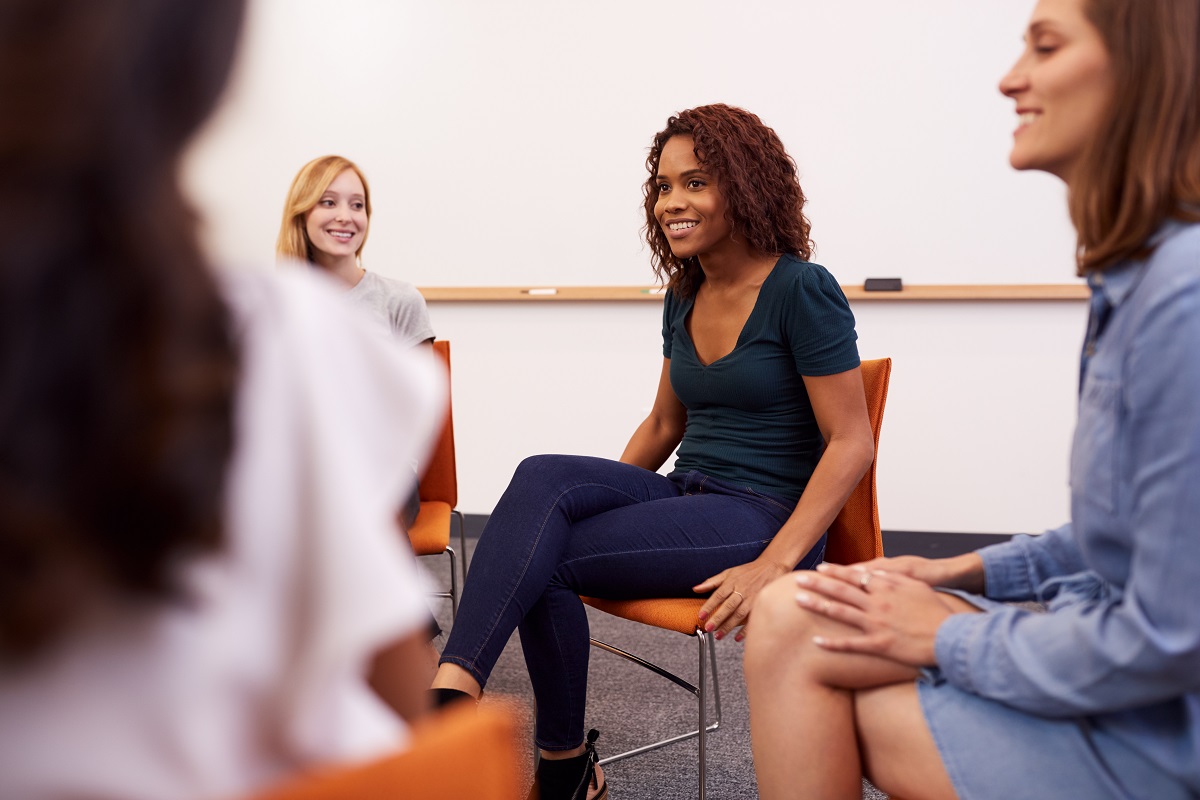 Compass Health Network Awarded $4 Million Dollar Grant To Expand Behavioral Health Service
Clinton, MO (September 28, 2022) – Compass Health, Inc. was recently awarded a grant from the Substance Abuse and Mental Health Services Agency (SAMHSA) under the FY2022 Certified Community Behavioral Health Clinic Improvement and Advancement Grant (Short Title: CCBHC-IA). Per SAMHSA, "The purpose of this federal program is to help transform community behavioral health systems and provide comprehensive, integrated, coordinated, and person-centered behavioral health care by enhancing and improving CCBHC's that currently meet the CCBHC Certification Criteria. The intent of the CCBHC-IA grant program is to improve access to community-based mental health and substance use disorder treatment and support, including 24/7 crisis services, to anyone in their service area who needs it, regardless of their ability to pay or place of residence." Targeted individuals of the program include any individual with a mental illness or substance use disorder who is seeking clinical care, including those individuals with serious mental illness (SMI), substance use disorder (SUD) including opioid use disorder (OUD); children and adolescents with serious emotional disturbance (SED); individuals with co-occurring mental illness and substance use disorders (COD); and individuals experiencing a mental health or substance use-related crisis.

In addition to all of the required CCBHC requirements of the program that will be delivered by Compass Health, Inc., our comprehensive health care system will address: 1) expansion of crisis mental health services; 2) intensive community-based mental health care for members of the armed forces and veterans; 3) meaningful involvement of customers and/or family members in programming; 4) completion of regular needs assessments; 5) partnership development with other service providers and stakeholders; 6) cultural competency and implicit bias reduction training; and 7) implementation of a science pilot project. In addition to these activities, Compass Health will engage with local housing authorities and participate in state and national CCBHC learning collaboratives when available.

The program will officially begin on September 30, 2022 and will expire on September 29, 2026. In total, Compass Health, Inc. has been awarded $4,000,000.00 to be allocated evenly across the four-year grant term. The project director for this federal initiative is Lori Davila, MSW, Senior Director of CCBHO Expansion Grants. If you have questions, she may be reached via email at ld22840@compasshn.org or mobile phone at 816-775-9369.

For more information, contact: Kelly R. Kerr, Vice President of Marketing kkerr@compasshn.org (636) 695.6075

Compass Health Network is a nonprofit health care organization that provides a full continuum of behavioral health services and support, as well as primary and dental health services throughout Missouri.

Editor's note: for interviews or more information, please contact Kelly R. Kerr [contact information listed above].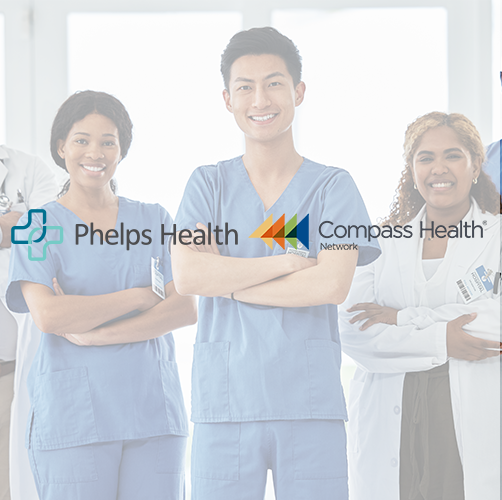 Phelps Health and Compass Health Network Announce Partnership and Transition of Services
FOR IMMEDIATE RELEASE
Contact: Deborah R. Frost, Ph.D., Compass Health Network VP of Corporate Services
---
Phelps Health and Compass Health Network Announce Partnership and Transition of Services
[Rolla, MO] – Phelps Health and Compass Health Network announced a partnership to improve behavioral healthcare in the region today. Under the terms of the agreement, Compass Health Network will assume the operation for Phelps Health behavioral outpatient services and support the psychiatric professional services of the inpatient behavioral health program beginning December 1, 2023.
Compass Health will lease and renovate space on the third floor of the Phelps Health Delbert Day Cancer Institute for a behavioral health outpatient clinic and autism diagnostic center.
"We are excited to work with Phelps Health to improve the health and well-being of our community," said Tim Swinfard, CEO of Compass Health Network. "This is a great opportunity to expand our behavioral health services and provide our patients with even more comprehensive care."
The collaboration is mutually beneficial. "Our organizations have different strengths that can be combined to ensure our patients receive the care they need when they need it," said Jason Shenefield, CEO of Phelps Health. "Compass Health will continue to provide our patients exceptional behavioral healthcare, and we can focus on our other core service areas."
The transition is expected to be seamless without disrupting patient treatment, care, or service locations. All existing team of Phelps Health behavioral health physicians, providers, and staff will transition to Compass Health employees if they wish, so our patients will continue to be able to see the healthcare professionals they know and trust.
"Patients will be notified of this transition well before the change-over date on December 1, and staff will be available in the months leading up to the transition to answer any patient questions or concerns about their care," Shenefield said. "Compass Health will operate the behavioral health outpatient facilities previously provided by Phelps Health, so patients can continue to see their providers in a familiar location."
Both Shenefield and Swinfard are excited about the potential the collaboration creates to improve patients' health in the community. "Working together, we can make a significant difference in the lives of those we serve," said Shenefield.
Please direct questions to Deborah R. Frost, Ph.D., VP of Corporate Services at dfrost@compasshn.org or (573) 578-2962.
About Phelps Health
Phelps Health serves over 200,000 residents in south-central Missouri. Phelps Health is county-owned, non-tax supported, and overseen by a five-member elected board. Phelps Health employs more than 1,900 people, including 100-plus providers. Phelps Health, which includes a hospital licensed for 240 patient beds, serves a six-county area, with its main campus and several clinics in Rolla, Missouri. Phelps Health also has clinics in Salem, St. James, Vienna, and Waynesville, Missouri. For more information, visit phelpshealth.org.
About Compass Health Network
Compass Health Network is a leading healthcare provider in Missouri that offers a comprehensive range of health services, including primary care, behavioral health, and dental health services. With a focus on quality, affordability, and accessibility, Compass Health is dedicated to improving the health and well-being of the community. For more information, please visit compasshealthnetwork.org.