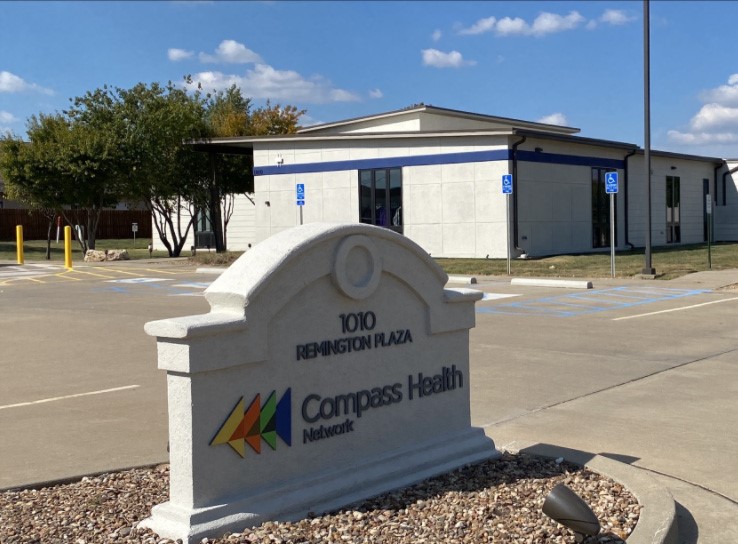 CRISIS STABILIZATION CENTERS – COMPASS HEALTH
Compass Health Network is unveiling a new project: Crisis Stabilization Centers, which at Compass will be known as Crisis Access Point (CAP). Construction for these centers is already underway. In total, there will be fifteen locations across the state of Missouri opening tentatively in December of 2021 and into the beginning of 2022. The goal of the Crisis Stabilization Centers is to provide a safe and less costly alternative to divert individuals arrested, away from jail and emergency rooms and into treatment services. These services would allow for further observations, connecting the individual to ongoing care and avoid inpatient admission.
The Crisis Stabilization Centers will be open 24 hours a day, seven days a week, and in the rain or shine. There will be a No Wrong Door entry program that provides rapid access to triage, stabilization services, and linkage to appropriate community services for individuals experiencing a behavioral health crisis. Features of the centers include but are not limited to showers, meals, clothes, medications if needed, and comfortable recliners to sleep on.
No one will be turned away from the Crisis Stabilization Centers, but if other care is necessary, such as hospital care, the individual may be redirected. These centers can serve adults, 18 and over, who are underserved, underinsured and uninsured and dealing with a mental health or substance use crisis. At the end of everyone's visit, they will be given a personalized discharge plan to continue the care outside the door. The Crisis Center will work in collaboration with the local social service providers to develop needed resources and enhance the existing system of care.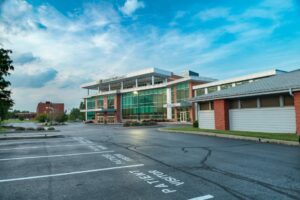 For more information about the development of the Crisis Stabilization Centers, please call Jamie Bartin at 888-237-4567. You can also visit our website www.CompassHealthNetwork.org.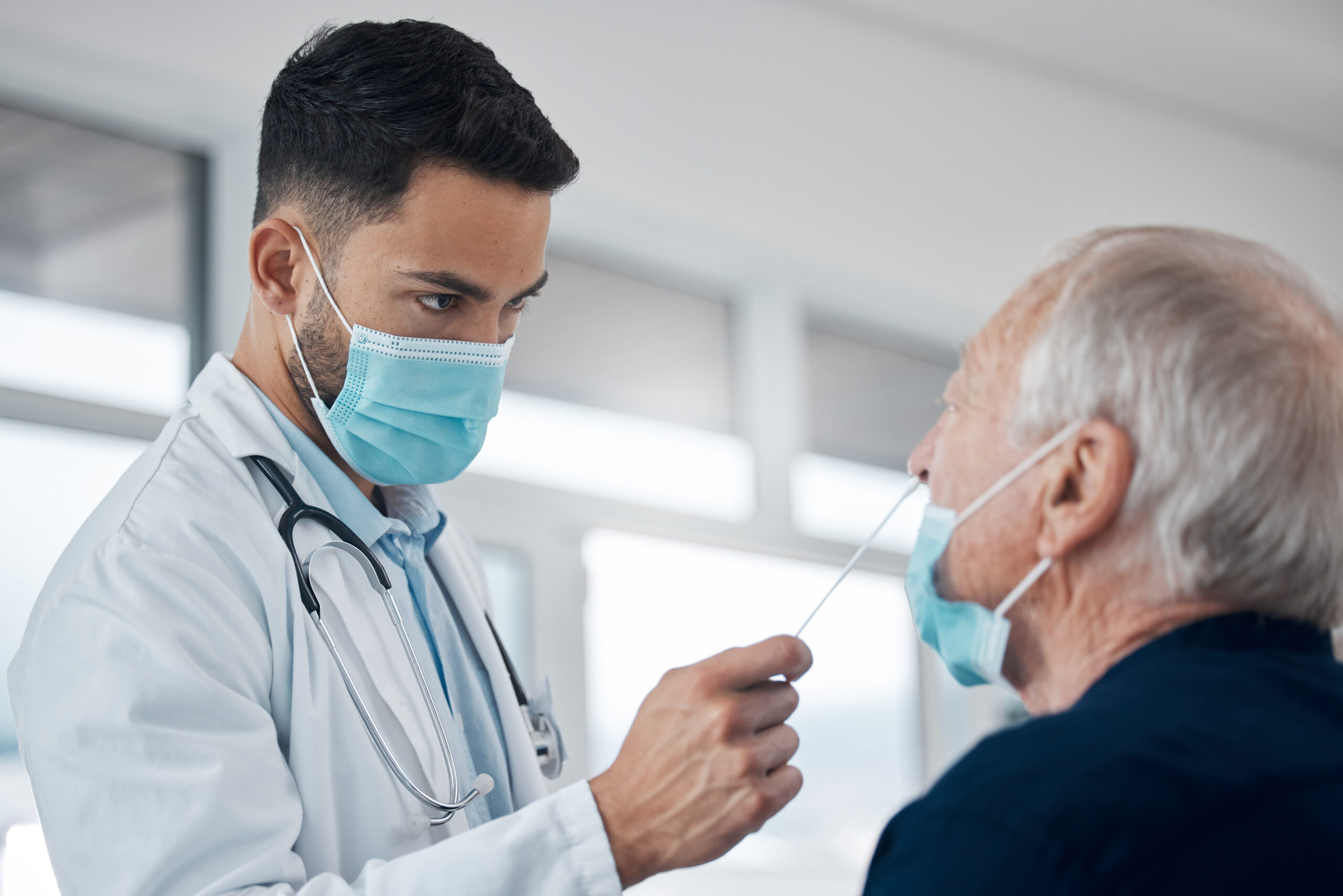 Missouri Department of Mental Health COVID Response Forum – Dec 2020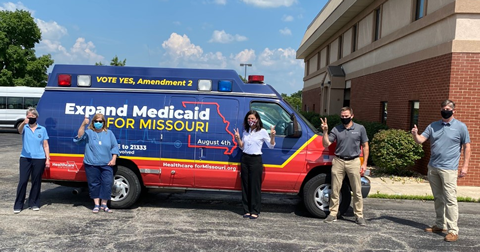 Compass Health Network Supports Medicaid Expansion
Jefferson City, MO – (July 7, 2020) – Yesterday, the
Healthcare for Missouri
 Medicaid Ambulance Response Vehicle (MARV) stopped by Compass Health Network as part of its statewide efforts to increase awareness for the upcoming vote on the Medicaid expansion initiative that will appear on the ballot in the August 4, 2020 primary election. If passed, Medicaid expansion would give 230,000 Missourians access to healthcare so they can get preventative care and avoid the emergency department as their main source for medical treatment. Support for the issue will improve Missouri's health outcomes, bring tax dollars to the state, and strengthen the economy.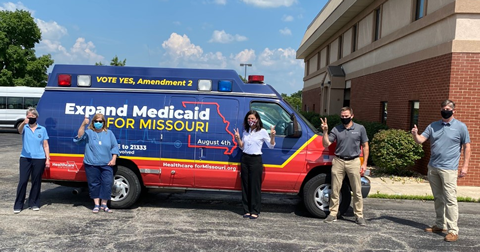 BEHAVIORAL HEALTH CRISIS CENTERS – COMPASS HEALTH
Compass Health Network is unveiling a new program: Behavioral Health Crisis Center, which at Compass will be known as Crisis Access Point (CAP). Three CAPs have opened so far, with a fourth location in Raymore opening the end of August. In total, there will be eighteen locations across the state of Missouri, four of which are within Compass' catchment area: Wentzville, Rolla, Jefferson City and Raymore. The goal of the Behavioral Health Crisis Center is to provide a safe, welcoming and less costly alternative to divert individuals,  away from jail and emergency rooms and into treatment services. These services allow for immediate triage and stabilization, further observation, connecting the individual to ongoing care and avoiding an inpatient admission.
The Behavioral Health Crisis Centers are open 24 hours a day, seven days a week, and in the rain or shine. There will be a No Wrong Door that provide rapid access to triage, stabilization services, and linkage to appropriate community services for individuals experiencing a behavioral health crisis. Features of the centers include but are not limited to showers, meals, clothes, medications if needed, and comfortable recliners to sleep on.
No one will be turned away from the Behavior Health Crisis Center, but if other care is necessary, such as hospital care, the individual will be assisted in accessing with a warm handoff. These centers can serve adults, 18 and over, who are underserved, underinsured and uninsured and dealing with a mental health and/or substance use crisis. At the end of everyone's visit, they will be given a personalized discharge plan to continue the care outside the door. The Crisis Center will work in collaboration with the local social service providers to develop needed resources and enhance the existing system of care to ensure no one falls through the cracks.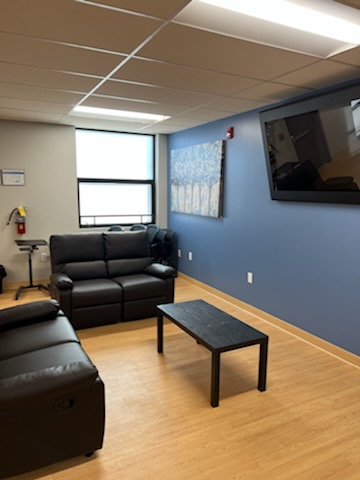 For more information about the development of the Crisis Stabilization Centers, please call Jamie Bartin at 888-237-4567. You can also visit our website www.CompassHealthNetwork.org.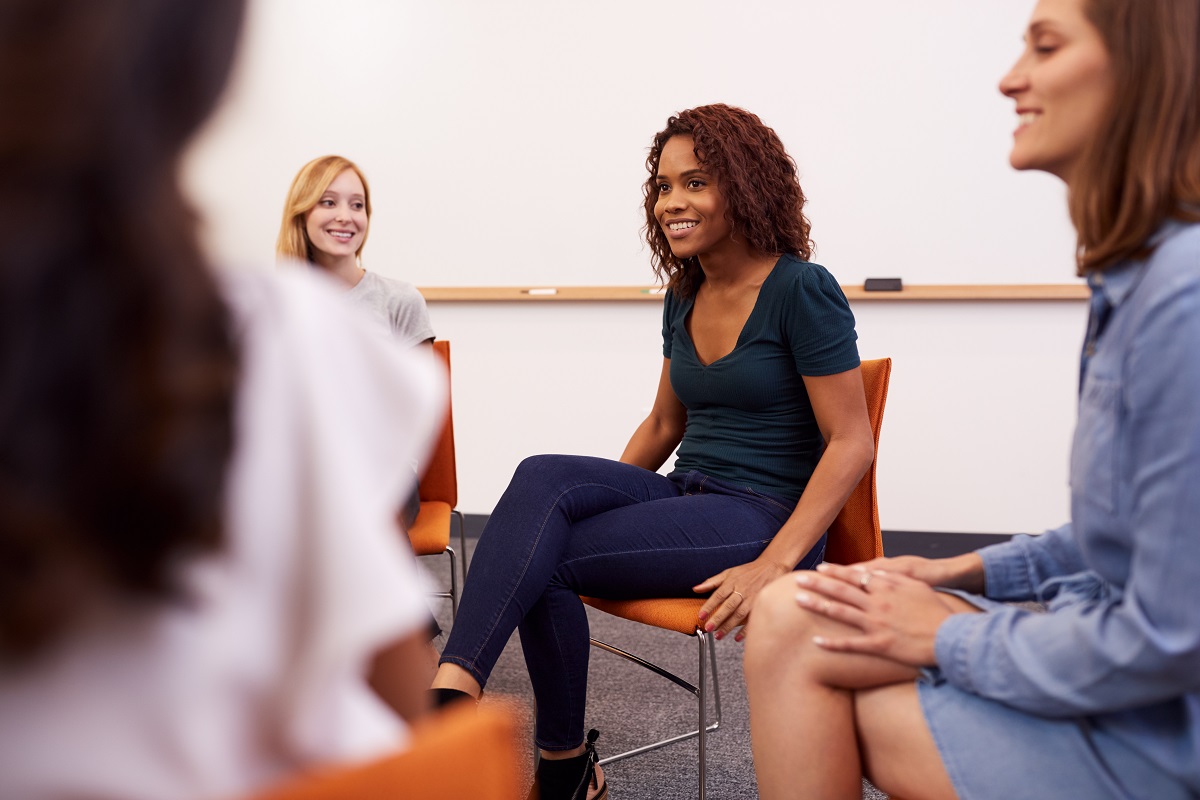 Compass Health Network Awarded $4 Million Dollar Grant To Expand Behavioral Health Service
Clinton, MO (September 28, 2022) – Compass Health, Inc. was recently awarded a grant from the Substance Abuse and Mental Health Services Agency (SAMHSA) under the FY2022 Certified Community Behavioral Health Clinic Improvement and Advancement Grant (Short Title: CCBHC-IA). Per SAMHSA, "The purpose of this federal program is to help transform community behavioral health systems and provide comprehensive, integrated, coordinated, and person-centered behavioral health care by enhancing and improving CCBHC's that currently meet the CCBHC Certification Criteria. The intent of the CCBHC-IA grant program is to improve access to community-based mental health and substance use disorder treatment and support, including 24/7 crisis services, to anyone in their service area who needs it, regardless of their ability to pay or place of residence." Targeted individuals of the program include any individual with a mental illness or substance use disorder who is seeking clinical care, including those individuals with serious mental illness (SMI), substance use disorder (SUD) including opioid use disorder (OUD); children and adolescents with serious emotional disturbance (SED); individuals with co-occurring mental illness and substance use disorders (COD); and individuals experiencing a mental health or substance use-related crisis.

In addition to all of the required CCBHC requirements of the program that will be delivered by Compass Health, Inc., our comprehensive health care system will address: 1) expansion of crisis mental health services; 2) intensive community-based mental health care for members of the armed forces and veterans; 3) meaningful involvement of customers and/or family members in programming; 4) completion of regular needs assessments; 5) partnership development with other service providers and stakeholders; 6) cultural competency and implicit bias reduction training; and 7) implementation of a science pilot project. In addition to these activities, Compass Health will engage with local housing authorities and participate in state and national CCBHC learning collaboratives when available.

The program will officially begin on September 30, 2022 and will expire on September 29, 2026. In total, Compass Health, Inc. has been awarded $4,000,000.00 to be allocated evenly across the four-year grant term. The project director for this federal initiative is Lori Davila, MSW, Senior Director of CCBHO Expansion Grants. If you have questions, she may be reached via email at ld22840@compasshn.org or mobile phone at 816-775-9369.

For more information, contact: Kelly R. Kerr, Vice President of Marketing kkerr@compasshn.org (636) 695.6075

Compass Health Network is a nonprofit health care organization that provides a full continuum of behavioral health services and support, as well as primary and dental health services throughout Missouri.

Editor's note: for interviews or more information, please contact Kelly R. Kerr [contact information listed above].
The Food Bank and Compass Health Network Announce Partnership, Healthcare Tenancy in New Central Pantry Location
The Food Bank for Central & Northeast Missouri and Compass Health Network are announcing a new partnership that will install Compass Health Network as a tenant in the new Central Pantry location on the Business Loop. Central Pantry is owned and operated by The Food Bank, and the new location is currently under renovation with plans to open later in the fall. To help provide community members with access to healthcare services in a convenient location, Compass Health Network will begin operating preventive and primary healthcare services out of the new Central Pantry location at that time.
The existing Central Pantry on Big Bear Boulevard provides food at no cost to around 10,000 Boone County residents each month. The new location will offer a larger and more accessible retail space with a grocery store-like atmosphere; a demonstration kitchen for nutrition education and training; and a 1,108 square foot healthcare tenant space built to Compass Health Network's specifications to best serve the needs of our community.
"Food insecurity is often coupled with other challenges, including lack of access to healthcare," said Karen Cade, VP of Corporate Services, Central Region, for Compass Health Network. "Since Compass Health Network is dedicated to engaging and empowering communities, partnering with The Food Bank to support whole-person wellness and reduce barriers to access is a natural progression of our work. We can't wait to begin service alongside this important community resource that will transform healthcare efforts – as well as hunger action – in our area."
Compass Health Network utilizes a sliding fee program to reduce barriers to those accessing health services. While neighbors utilizing the clinic will be charged for care, those who qualify will benefit from Compass Health Network's reduced fees. Compass Health Network and other community partners will also offer screenings, vaccinations and other preventive healthcare measures at no cost during planned events throughout the year.
"Food is the foundation for so many aspects of life, including health and wellness," said Lindsay Young Lopez, President and CEO of The Food Bank. "While our new Central Pantry location will act as a hub for hunger action in Boone County, we're looking forward to nurturing programming that better nourishes the whole person. We are so grateful to enrich the offerings available to our neighbors with this new Compass Health Network partnership."
The agreement between The Food Bank and Compass Health Network secures Compass as a tenant in the new Central Pantry for the next five years. In addition to healthcare, the new Central Pantry location will host a number of other visiting services that will bring much-needed support to neighbors, including information on Medicaid, SNAP, health insurance, utilities assistance, legal support and more.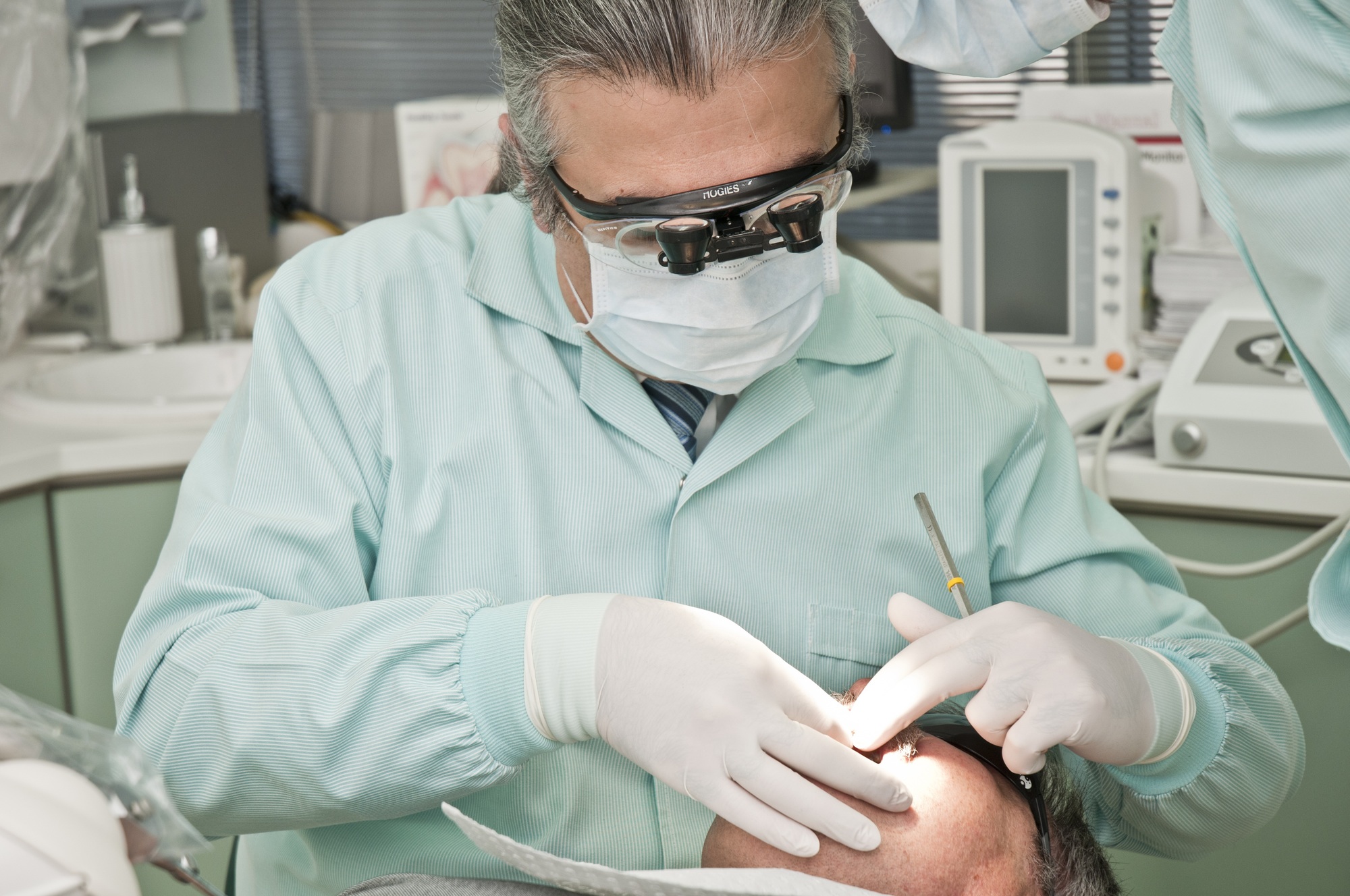 Does Medicaid Cover Dental Care for Adults?
Medicaid is part of the safety net that protects America's most vulnerable citizens. It provides health coverage for nearly 85 million eligible American adults and children.
There are many aspects of health care that are overlooked. Dental care is one of those areas, and neglecting it results in poor health outcomes.
The good news is that many states have adopted Medicaid expansion programs that include dental coverage for both children and adults.
Read on to answer the question: does Medicaid cover dental care for adults in Missouri? Explore topics such as why oral hygiene is important and using Medicaid to achieve a beautiful smile.
Why Is Dental Care Important?
Routinely going to the dentist is about more than fresh breath and white teeth. Instead, medical researchers understand that oral hygiene improves your overall health.
For starters, your dentist ensures that you do not have any signs of oral cancer. Many people are surprised to learn that there is a link between plaque and heart disease. Plaque serves as a host to harmful bacteria.
This bacteria can yield a fatal disease called bacterial endocarditis. Here, heart valves and the lining of the heart become enlarged. Bacteria found in plaque also contribute to chronic obstructive pulmonary disease (COPD).
Did you know that dental patients with diabetes are at greater risk of oral health issues? Gum disease is a common outcome when your body can no longer adequately maintain blood sugar levels. This ultimately leads to bone and tooth loss.
There is also a link between oral health and osteoporosis. Dental patients with osteoporosis often experience bone loss in the jaw and gum disease. Without regular visits to the dentist, you are vulnerable to losing teeth.
Does Medicaid Cover Dental Care for Adults in Missouri?
Missouri's Medicaid program does cover dental care for both children and adults. This means that you can go to a dental provider like Compass Health Network that accepts Medicaid.
This is exciting news and gives you access to preventative and restorative dental care. On the preventative side, you can get X-rays, fluoride treatments, and cleanings. As we mentioned earlier, removing plaque eliminates dangerous bacteria from moving to the heart and lungs.
Medicaid also covers restorative dental care. If you have a cavity, for example, you may need a filling or sealant.
In more extreme cases, the tooth is beyond saving. The dentist will recommend a tooth extraction. This procedure is also covered by Medicaid.
Crowns and bridges are required when a tooth is significantly damaged or lost. When many teeth fall out, dentures are a potential solution. Fortunately, Medicaid provides protection for all these dental procedures.
Your Guide to Medicaid Dental Coverage in Missouri
Frequently seeing a dentist is imperative to maintaining healthy teeth and gums. Dental care for adults is now possible in Missouri and you can receive preventative or restorative care.
This means you can use Medicaid for your 6-month checkup or for getting a cavity filled. If you are still asking does Medicaid cover dental care for adults, contact us today to speak with a medical biller.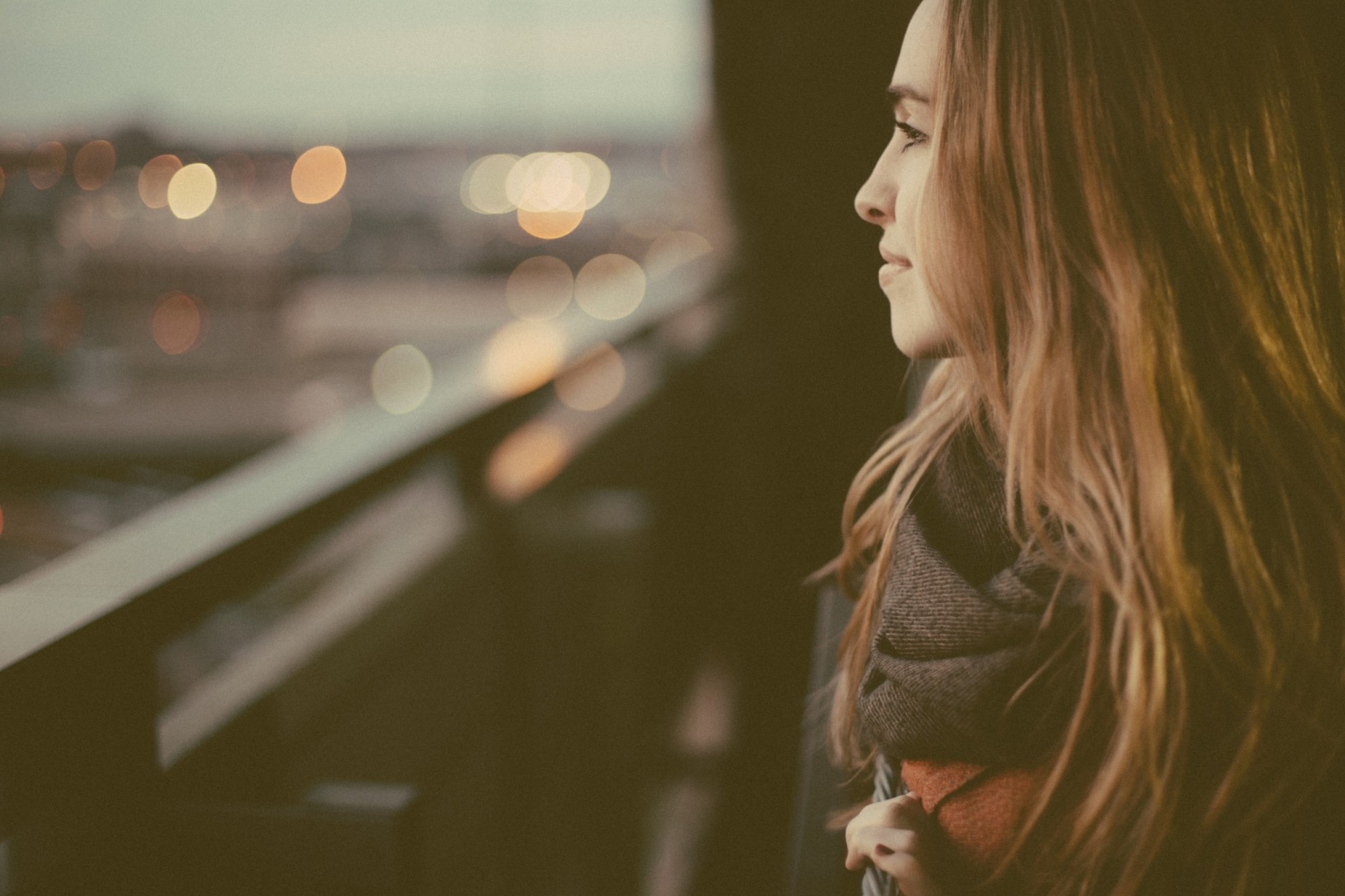 How to Manage Mental Health Symptoms
Do you find yourself struggling with mental health or do you have a loved one that is suffering?
You and your family aren't alone. In fact, millions of people struggle with mental health issues their entire lives.
Mental health symptoms can manifest in various ways, such as anxiety, depression, and mood swings, among others. These symptoms can impact an individual's daily life, work, relationships, and overall well-being. Fortunately, it's possible to manage symptoms with the right approach.
Here we discuss some tips for managing mental health symptoms. Keep reading to learn more.
Identify Your Triggers
The first step in managing mental health symptoms is identifying your triggers. Triggers are situations or events that can exacerbate your symptoms. For instance, if you have social anxiety, crowded spaces may be a trigger for you. Identifying your triggers can help you avoid them or prepare for them.
Try to keep a journal of situations that trigger your symptoms. Over time, you'll be able to identify patterns and develop coping strategies for improving your mental wellness.
Seek Professional Help
If you're experiencing mental health symptoms, it's crucial to seek professional help. Mental health professionals can provide a diagnosis, develop a treatment plan, and offer guidance and support.
You can seek help from a therapist, psychiatrist, or counselor. You can also consult your primary care physician or a trusted friend or family member for recommendations.
Practice Self-Care
Self-care is an essential aspect of managing mental health symptoms. Self-care activities can help reduce stress, boost your mood, and improve your overall well-being. Self-care activities could include exercise, getting enough sleep, practicing mindfulness, or engaging in a hobby you enjoy.
Make it a priority in your daily routine. Keep in mind that self-care is necessary for good mental health.
Build a Support Network
Having a support network is crucial for managing mental health symptoms. Your support network could include family members, friends, or mental health professionals. It's essential to have people in your life who you can talk to and rely on for support when you're struggling.
If you don't have a strong support network, consider joining a support group. You could also connect with others through online forums or social media. Many communities and resources are available for people with mental health conditions.
Practice Mindfulness
Mindfulness is a technique that can help you stay present in the moment. It can reduce feelings of anxiety and stress. Techniques include mindfulness meditation, deep breathing exercises, or simply taking a few minutes to focus on your senses and surroundings.
Practice mindfulness regularly, even if it's just for a few minutes each day. It can help you feel more grounded and centered, which can reduce the impact of mental health symptoms.
Consider Medication
If your symptoms are severe, you may benefit from medication. Medication can help alleviate symptoms such as anxiety or depression. However, medication should always be taken under the guidance of a mental health professional.
Tips for Anyone Struggling with Mental Health
It's no secret that anxiety and depression can make it difficult to have a happy and healthy lifestyle. Fortunately, this guide to tips for anyone struggling with mental health show that the help you need is within reach.
Please contact us today to learn how the professional at Compass Health can help you find the mental health resources that can improve your quality of life.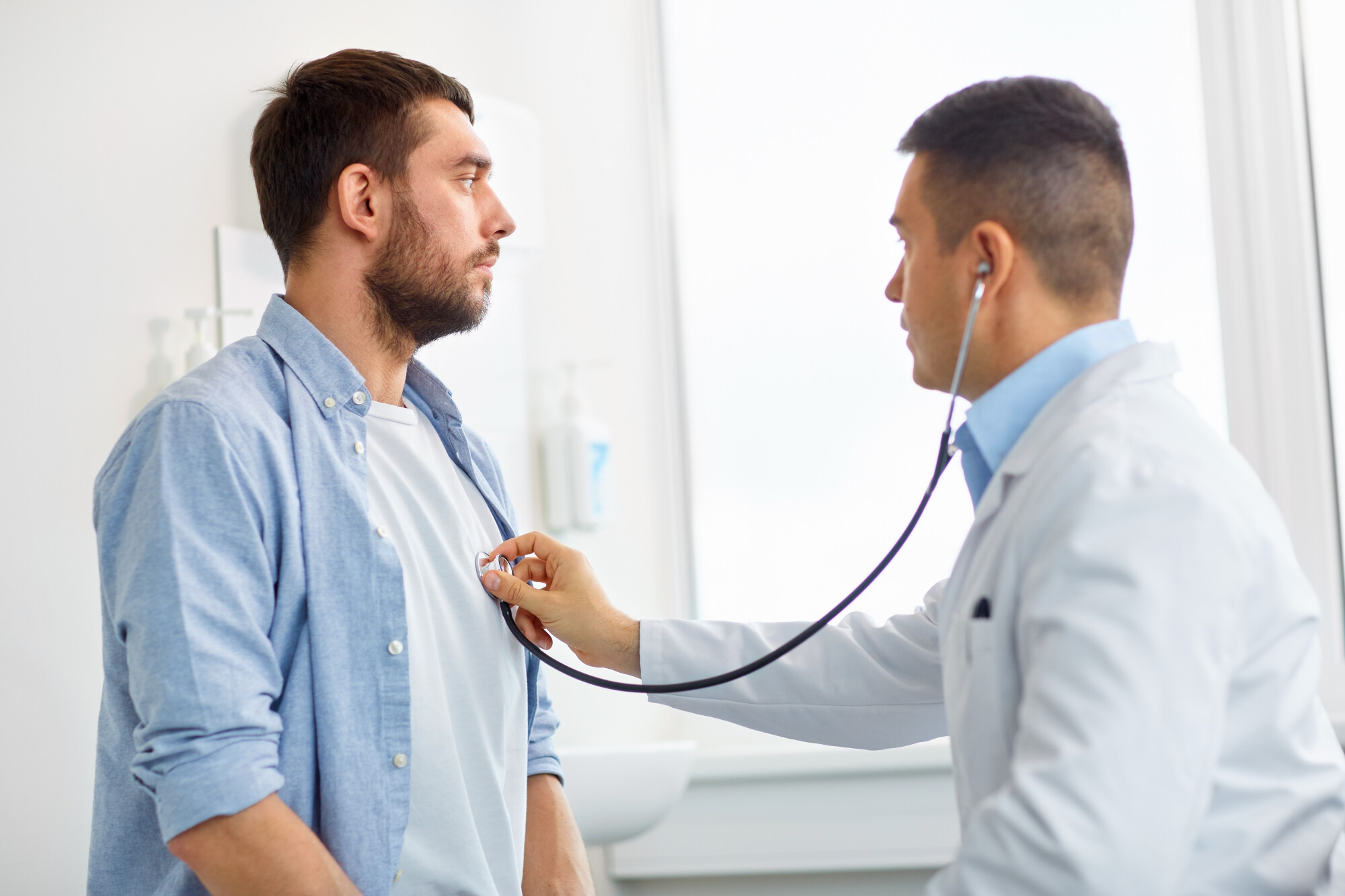 Which Health Services Are a Part of Primary Care?
Did you know that a growing number of Americans are declining primary care? According to a recent survey, more than 100 million Americans are not seeing a primary care physician (PCP). Even more alarming is that roughly 25 million are children.
This means that these individuals are putting off preventative medicine. Instead, they are reactive and waiting to get sick. Ultimately, this leads to negative health outcomes and costlier bills.
Read on for a comprehensive guide to primary health care. Explore what health services are included in primary care and why family medicine is so important to overall health.
What Is Primary Health Care?
A PCP is a medical doctor that handles your overall health. PCPs are also synonymous with family medicine. Many families visit the same doctor together, whether they are an adult or a child.
PCPs see patients for common illnesses. If you have the flu or an infection, a PCP is your first line of defense.
After an evaluation, the PCP determines if they can treat you or if a specialist is necessary. In cases where a specialist is necessary, your PCP refers you to another doctor or practice.
PCPs also handle your preventative health care. They are responsible for following the recommended vaccination schedule.
In children, they check weight and height to make sure the child is growing properly. Vaccinations are administered at the PCP's office.
Topics like behavioral health and even dental care are covered at your regular checkup. The point is to pre-emptively identify any issues and direct the family to a specialist that can treat it.
What Health Services Are Offered by Your Primary Care Physician?
PCPs are like a jack of all trades in the medical community. They are responsible for your overall health and have vast knowledge of the human body.
If you're sick with bacterial or viral ailments, a PCP can help. They check your heart, lungs, ears, and throat to find the potential cause.
Your PCP is going to order blood work as part of your preventative care. Here, they check your glucose levels and to make sure your cholesterol is normal. If they find something abnormal, the doctor may prescribe prescription drugs or refer you to a specialist.
They also test for viral illnesses like influenza or Covid-19. To prevent these viruses from taking root, your PCP administers vaccinations and booster shots each year.
PCPs also help you manage chronic conditions. For instance, your family doctor helps you deal with diabetes on a daily basis or even achieve weight loss goals.
As a result of this focus on overall health, there is a direct link between PCPs and life expectancy. The supply of 10 new PCPs in the United States improves life expectancy by more than 51 days.
Your Guide to Primary Health Care
You now understand the importance of primary health care. Regularly seeing a PCP is proven to improve your life expectancy and help your overall health.
If you find yourself interested in seeing a primary care physician in Missouri, contact us today to schedule an appointment.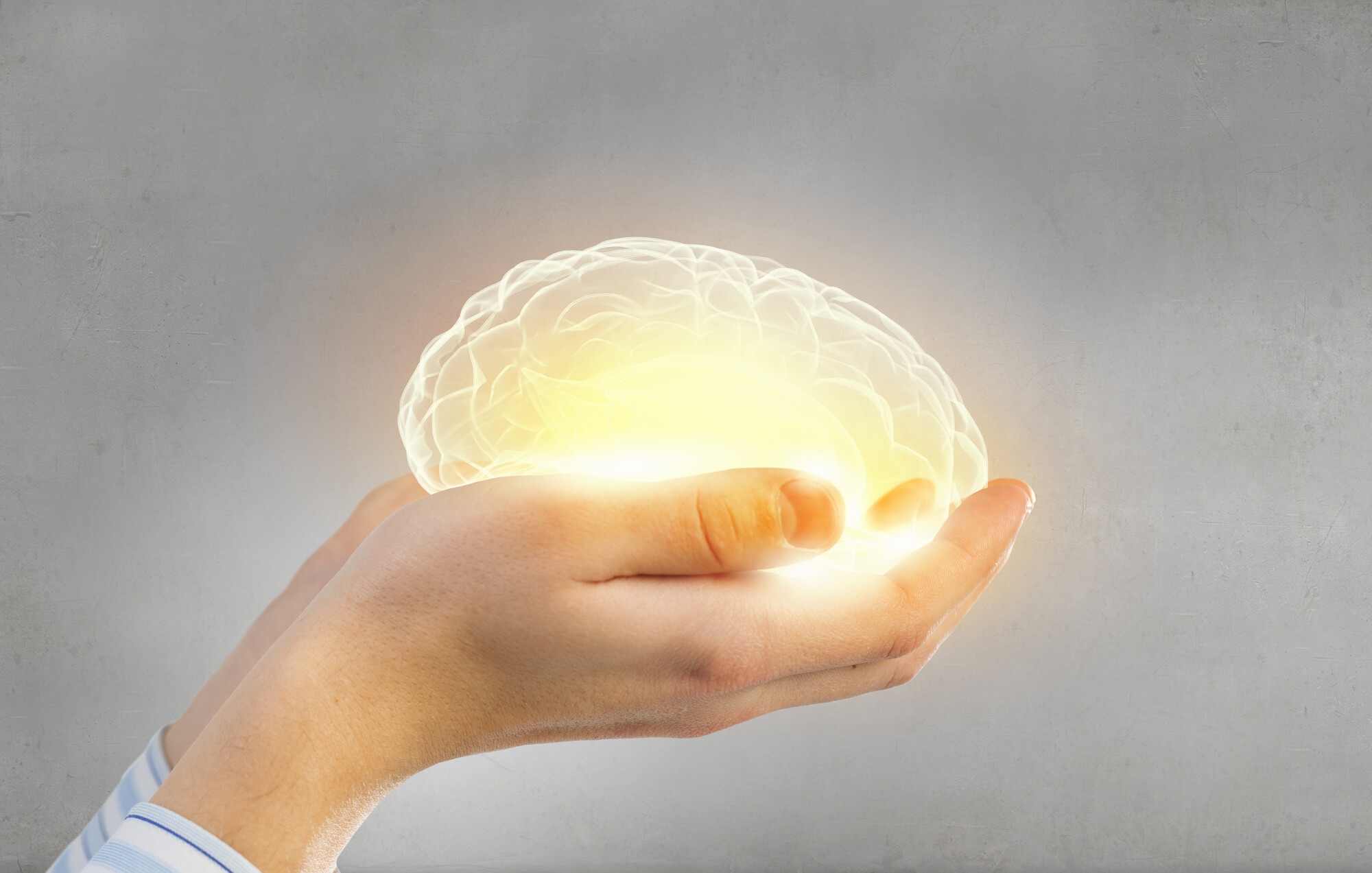 May is Mental Health Awareness Month: Everything You Need to Know
Over the past few years, the world has preoccupied itself with physical health. While that's no wonder considering the pandemic, a new shift is here. Now, it's time for us to all collectively focus on our mental health.
Since May is Mental Health Awareness Month, it's a great time to get started. This month, make an effort to improve upon your existing mental health education. Get informed about common issues, and learn more about improving mental health, too.
If you don't struggle yourself, then you can still use your knowledge to help someone else. Read on to get informed and learn more about how you can help celebrate this month by helping someone you love!
Common Mental Health Issues
One of the best ways to take advantage of mental health awareness month is to educate yourself. Mental health issues might seem like something on the fringe, but they're not. In fact, the pandemic increased anxiety and depression diagnoses by 25% worldwide. That means that many of us know someone who is struggling, even if we're not aware of it.
Here are some of the most common mental health issues to be aware of:
Anxiety
Depression
PTSD
ADHD (attention deficit hyperactivity disorder)
OCD (obsessive-compulsive disorder)
Bipolar disorder
If you're currently in a crisis or you know someone who may be, Call 988. This suicide & crisis lifeline can help.
Improving Mental Health One Step at a Time
Finding help when you're struggling mentally is paramount. Without help, mental health issues can lead to a host of other problems. For instance, if you have untreated anxiety, then you might try to self-soothe with drugs. Over time, this can turn into an addiction and even a substance use disorder. Improving mental health starts one step at a time. Do something that makes you feel good. Then, do something else! Don't stop investing in yourself.
Celebrating Mental Health Awareness Month
Celebrating this month should start with your education. Then, you'll want to use that information to your advantage to improve your own mental health. Don't stop there, though! Keep going by helping others, too. Equipped with what you know, you can help others who are suffering. Simply saying something kind to someone else can do wonders. Do something nice, and you'll improve not only your own mental health but someone else's, too!
Take Advantage of Mental Health Awareness Month
This May, we're asking all our readers to take advantage of mental health awareness month. You can expand your foundation of knowledge and improve your own mental health. By doing so, you'll be making the world a better place. You'll also be helping those around you, too. If you know someone who is struggling, then do your best to be understanding.
Are you interested in celebrating this month by supporting mental health programs?
Consider making a donation to Compass Health Network today! You'll be helping to serve communities throughout Missouri.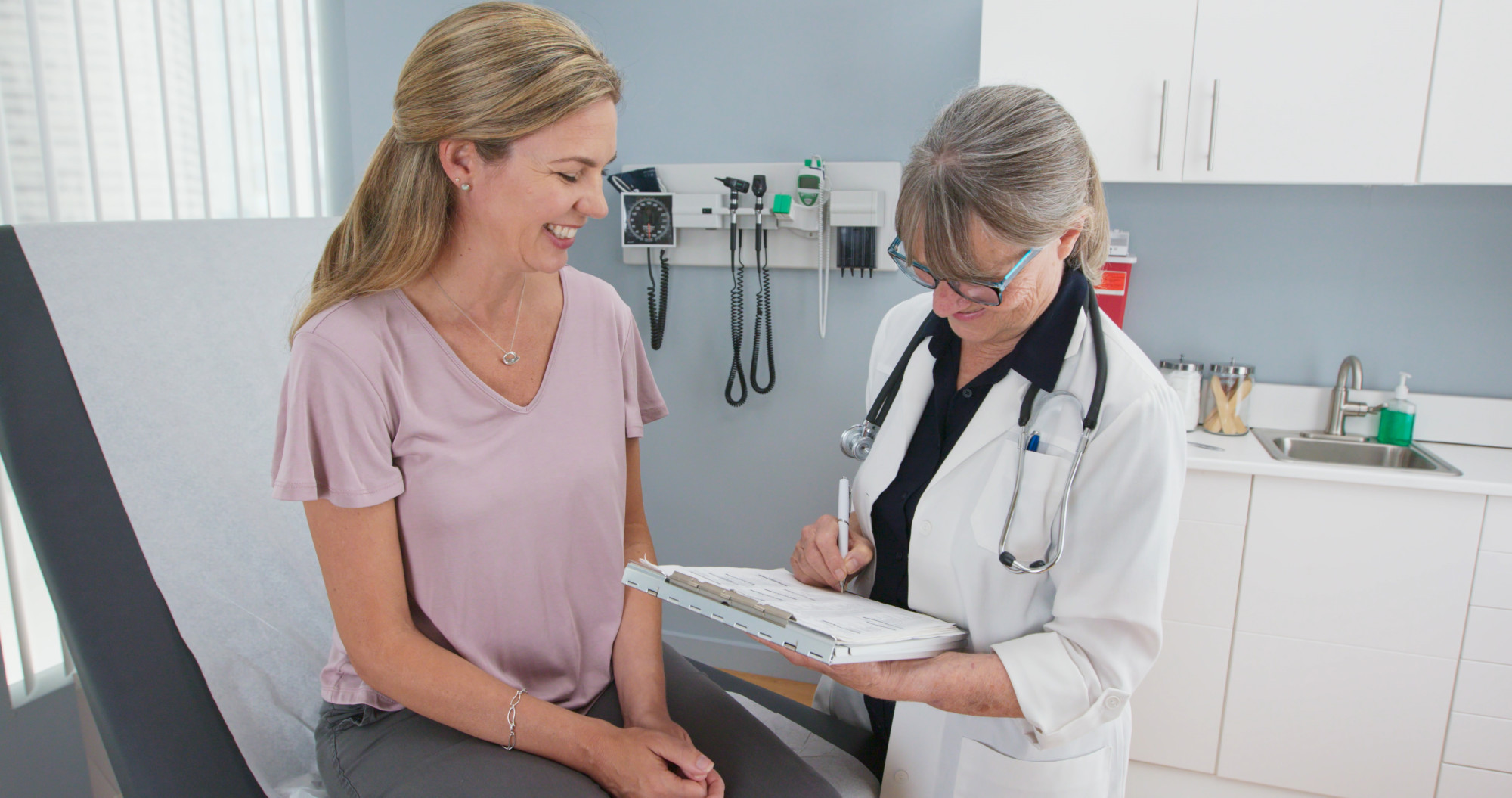 Everything You Need to Look for When Selecting a Primary Care Doctor
Did you know that the United States has the lowest life expectancy among other wealthy nations? On average, Americans are dying at 76 years old. In comparable countries, people are living to at least 82 years old.
One reason is that many Americans are forgoing primary care. A recent report concluded that roughly 100 million Americans do not see a primary care doctor.
You can stay on top of your health by visiting a primary care physician (PCP). Read on to learn about selecting a primary care doctor. Explore tips on how to get the best primary care experience and review options for doctors.
Search Online
You can start your search for a PCP on the internet. Both social media and internet search engines are powerful tools for finding doctors.
Here, you can locate board-certified primary care doctors that offer services near you. In Missouri, for example, you will find health providers like Compass Health Network.
Once you locate a PCP, make sure that they are considered in-network for your health insurance. Reading online patient reviews is also an important step in the process.
You want to select a doctor that is reputable and receives largely positive feedback from the community. While not every client is going to be satisfied, you want to make sure that most are happy.
Verify Credentials
It is wise to verify your health provider's credentials. You can often do this by reviewing the doctor's or health network's website.
The typical physician website has an "About Us" landing page. Select this and learn more about the doctors at the practice.
You can explore where the doctor attended medical school and how long they have been in practice. For larger medical networks, you can research multiple doctors and select one that is most compatible with your preferences.
Compare Costs
Comparing treatment costs is another important step in the process. There are a number of variables that affect the patient's financial responsibility.
The patient's health insurance is the primary determiner of cost. Some patients have employer-based insurance, while others use government programs like Medicaid or Medicare.
The best medical providers try to reduce barriers to access. There are still many Americans without health insurance that require care.
For example, Compass Health Network has a sliding fee discount program. They offer this to patients that meet specific requirements for income and family size. Before making an appointment, ask the office about treatment costs based on your situation.
Your Guide to Selecting a Primary Care Doctor
You are now ready to search for and pick a PCP. The doctor that you select should have certain attributes that make them stand out. These characteristics include a positive reputation and sound medical credentials.
Also, it is important that your doctor works within your budget and family's needs. If you are in the process of selecting a primary care doctor, contact us today to get started at Compass Health Network.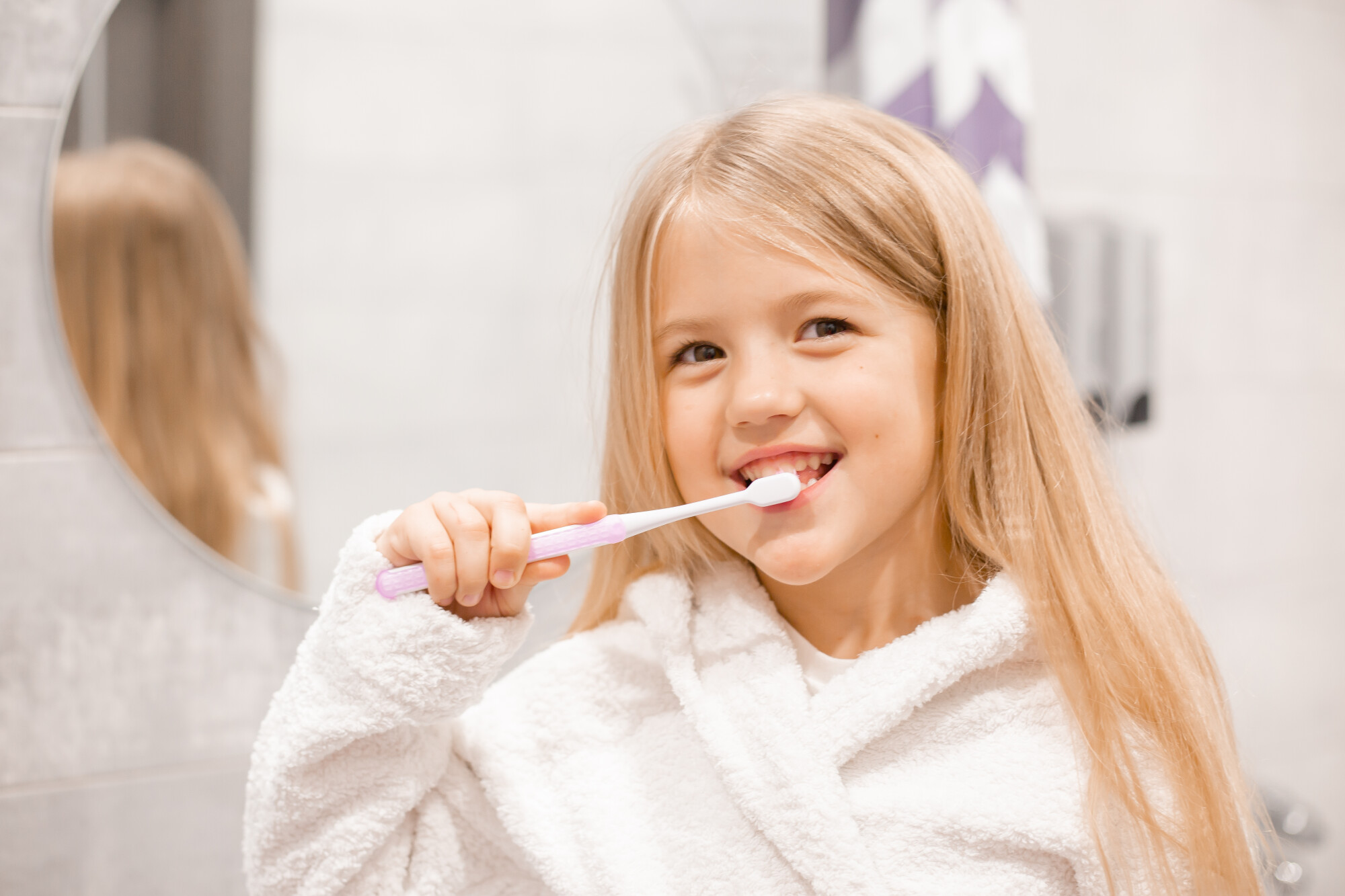 Fun Ways to Get Your Kids to Brush and Floss Their Teeth
Tooth decay is far too prevalent in American children. Did you know that roughly 42% of kids aged 2 to 11 have tooth decay on their primary teeth? This is going to result in cavities and other major dental issues as they get older.
The good news is that regular brushing and flossing can help promote oral health. The bad news is that children are not always eager to take care of their teeth.
Read on to learn fun ways to get your children to brush and floss. Explore effective strategies to promote oral health that will make your next dental visit go smoothly.
Rewards Charts
Incentivizing children to do the right thing is a tried-and-true strategy. One way to do this is by hanging a rewards chart in the bathroom.
Here, they track every time they brush or floss their teeth. Pediatric dentists recommend that children brush and floss twice per day. This means there are four slots on the chart for each day of the week.
Once your child finishes their task, apply a sticker to visualize the progress they are making. Next, set a target with a reward associated with it. When your child accumulates 100 stickers, for example, they can buy a toy at the store or plan a fun play date.
A points system works in a similar fashion. In this system, they earn points for every positive oral health task completed. Like the rewards chart, the goal is to earn enough points to receive a prize.
Playing Music
For many children, it is a chore to floss or brush their teeth. You can make it fun by adding some dancing and music to the bathroom.
Plug in your speaker or play a song on your phone. Then, start to dance and have a great time.
It is also effective to have your child brush their teeth for the duration of the song. Many children do not brush long enough, and most songs are long enough to ensure they do a good job.
Join In on the Fun
Many children are left unsupervised when brushing their teeth. This leads to a poor job brushing or failing to do it all together.
One of the best things to do is brush and floss with your child. You need to do it anyway, so why not bond with your child at the same time?
For starters, you are setting a good example by joining in. It is also going to be more fun for your child if they have a partner to dance and laugh with.
Fun Ways to Help Your Child Brush and Floss Their Teeth
You now have a few different ways to encourage brushing and flossing. There are many tricks out there and creativity is key. The more you make it fun, the less resistance you will face.
Incentivizing good behavior and adding music to your child's routine are proven tactics. If you want to learn more tips about getting your child to brush and floss, contact us today to speak with a dental professional.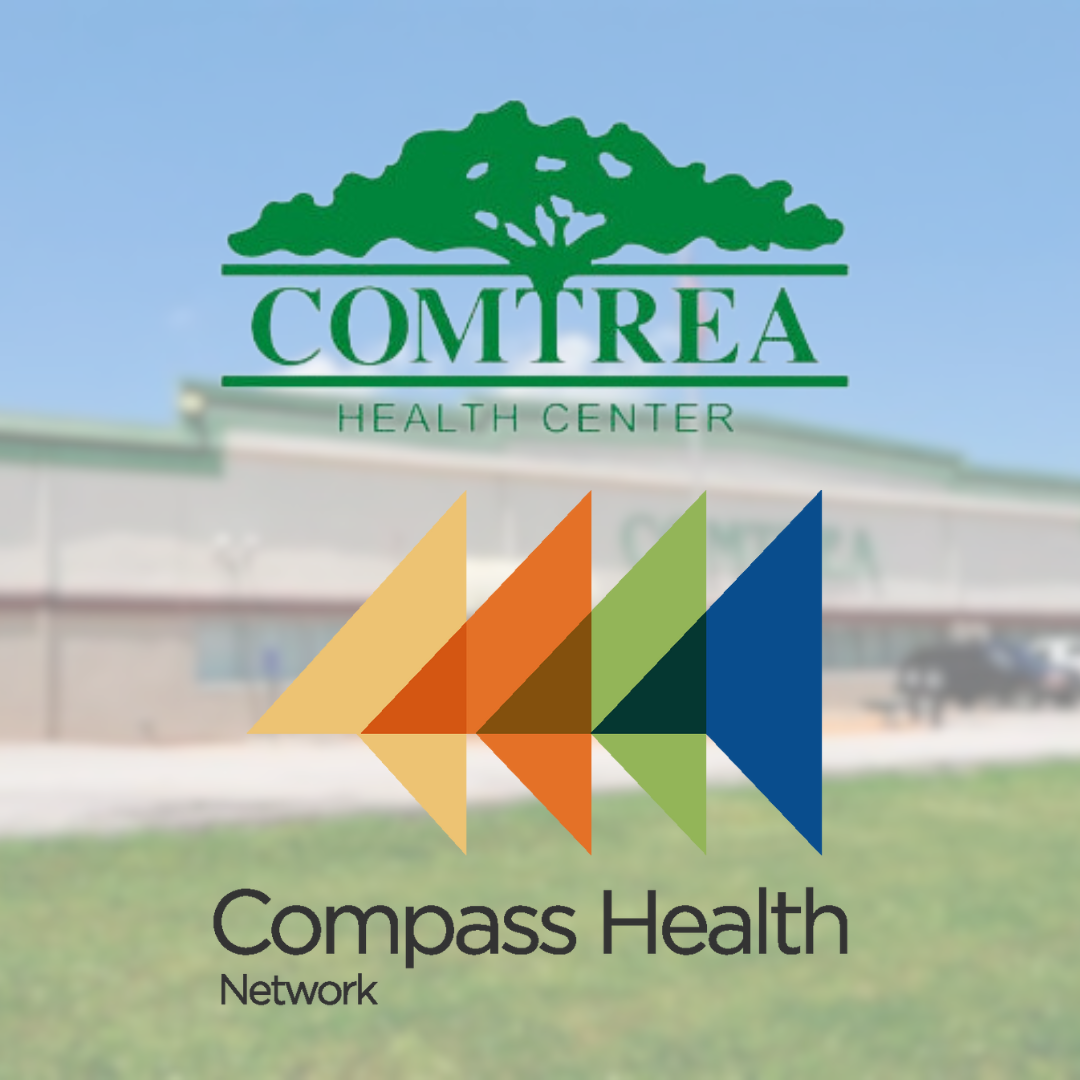 Comtrea to Merge with Compass Health Network
Jefferson City, MO; May 17, 2023, 2:00 pm
Effective July 1, 2023, Community Treatment Incorporated (Comtrea) will merge with Compass Health Inc. (Compass Health Network). After integrating under the unified banner of Compass Health Network, the agencies plan to serve an estimated 120,000 people annually, with a combined workforce of over 4,200.
Comtrea was established in 1973, to support a halfway house and has evolved into a Community Mental Health Center/Federally Qualified Health Center providing primary care, dental services, mental health, domestic violence services, children's advocacy centers, and substance use treatment.  In reference to the upcoming merger, Sue Curfman, President and CEO of Comtrea, "The need for more comprehensive health care and greater access to mental health services, substance use treatment, dental services, and primary care has never been greater. This merger delivers on this need with the expansion of current and new services, investments in our county, and an expanded workforce. We share the same mission, values, and commitment to delivering care with compassion, dignity, and respect. We truly are stronger together."  
Compass Health Network is a large integrated provider of behavioral health, primary care, and dental services. In addition to being a Certified Community Behavioral Health Organization and Community Mental Health Center, Compass is a Federally Qualified Health Center. This past year, Compass became one of Missouri's 988 crisis call centers and now operates four behavioral health crisis centers and Royal Oaks Psychiatric Hospital. "This merger will bring additional services to Jefferson County and improve access to care. Within the next year, additional locations for consumers to receive services will be launched. Compass' efforts as a center of excellence in integrated healthcare will be expanded with the addition of the Comtrea team." said Tim Swinfard, CEO of Compass.    
Plans are in place to assure a smooth transition for both Comtrea staff and patients. Officials from both organizations want to reassure all those served by Comtrea that they will continue to receive the excellent care to which they are accustomed during and after the merger process.  
Visit Compass Health Network's website at www.compasshealthnetwork.org for information about current services, service locations, and providers.
Contact Person: Katrina McDonaldCompany: Compass Health Network            Address: 111 Mexico Court, St. Peters, MO  63376Phone: 636.332.8353
Email: kmcdonald@compasshn.org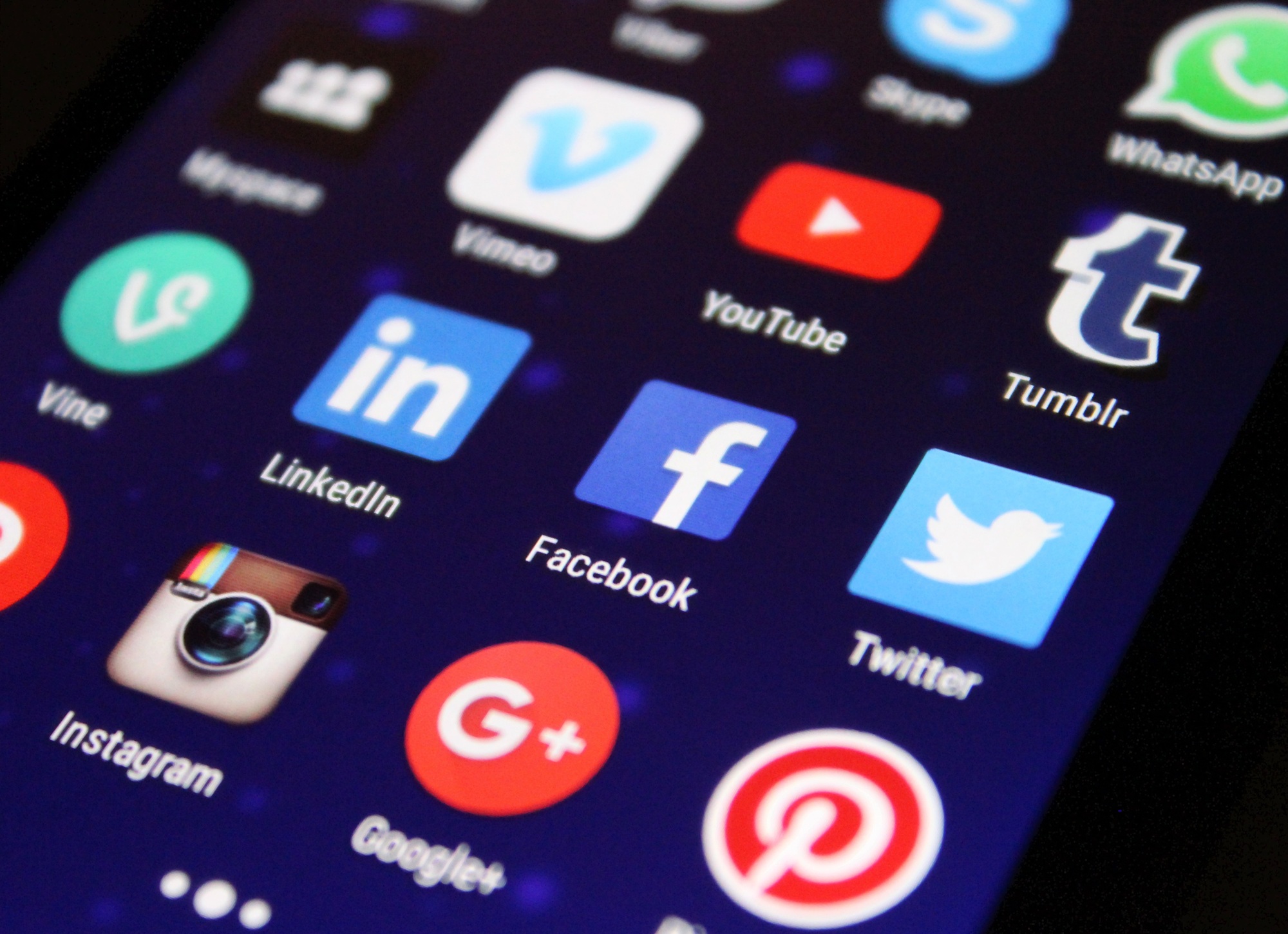 How Social Media Affects Mental Health
Globally, 59% of humans spend about 2 hours on social media every day.
Like it or not, social media continues to have a real-world impact on so many aspects of life. What's more, social media habits can alter a person's mental and physical health.
On one hand, social media can help isolated individuals feel less lonely. On the other, it can cause a person to feel insecure, anxious, or stressed. Have you ever felt this way after browsing online?
Exposure to so much content has its pros and cons.
Learn more about how social media could be impacting your mental health below.
The Effects of Social Media on Mental Health
Social media use has serious consequences on adult and youth mental health.
For some, social media provides an outlet for expression and social connection. For others, it becomes a breeding ground for bullying, negative content, and fear.
The way social media impacts you depends on the content you're consuming. With that in mind, your behavioral health is linked to your online actions.
You can check to see the effect social media has on you by becoming more mindful. Take note of your emotions as you scroll, see certain content, or read through comments.
The Social Media Impact of Engagement Algorithms
Have you noticed that you're feeling more negative after using social media? If so, then it might be more than a coincidence.
Facebook's algorithms value your negative reactions way more than your normal likes. In fact, your feeds consider angry reactions 5 times as valuable as normal likes!
If you respond angrily to a post, then you're likely to see 5 times as much of that type of content in the future.
You can combat this by refusing to use angry reactions. Don't give negative content any of your attention at all.
This very important social media hack can solve most negative social media problems.
Possible Social Media Dangers You Need to Know About
Social media can cause and contribute to mental health conditions like:
Anxiety
Depression
Body image issues
Cyberbullying
Insomnia
FOMO
Validation seeking
What's more, social media can also become addictive. If you frequently use social media, then it's best to attempt to fill your feed with positive posts.
You should also make sure not to spend too much time online. Like all things, balance is key. You can minimize the negative consequences of social media by balancing it with in-person socialization or other hobbies.
The Link Between Social Media and Mental Health Issues
Regardless of how you view social media, it's obvious that it's here to stay. To ensure you use it wisely, you'll want to keep what you've learned in this article in mind. The link between social media and mental health issues is clear.
Too much social media can be either disastrous or empowering depending on how you use it.
If you know someone who struggles with mental health issues, then take the first step today. You can contact us to learn more about how our services might be able to help.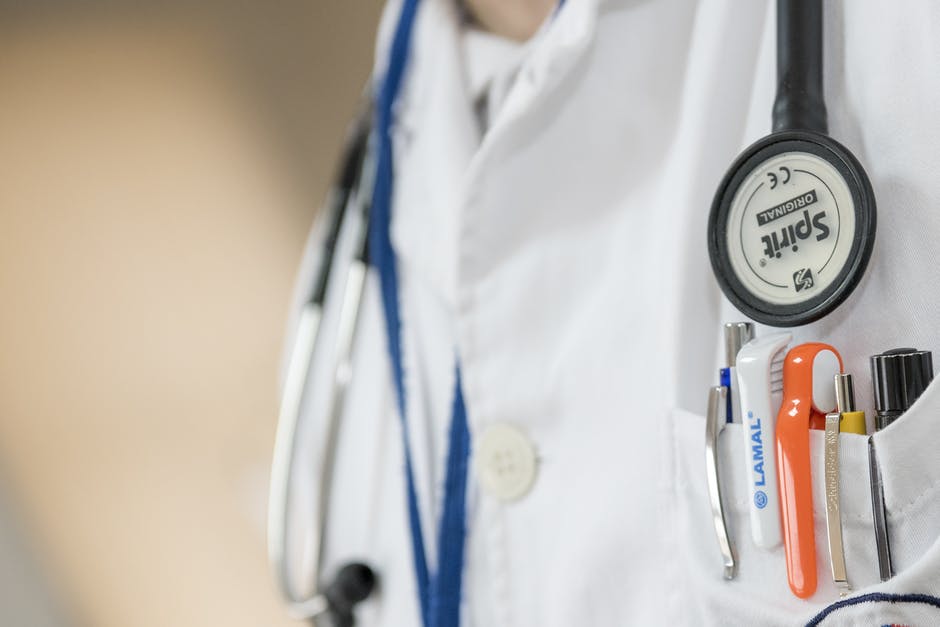 How Do I Find a VA Primary Care Provider
Far too many Americans are putting off their overall health care. Did you know that more than 100 million Americans do not have a primary care provider (PCP)? This means that they are less likely to follow up with specialists, stay current with vaccinations, and focus on a healthy lifestyle.
For America's veterans, primary care is too important to ignore. They face shorter life expectancies than the average person. For example, female veterans have a life expectancy of just 63 years old.
Read on to learn how to find a family doctor in Missouri. Explore topics such as tips for finding a doctor and how to use VA benefits.
What Is the Mission Act?
Many veterans are under the impression that they need to receive medical care at a Veterans Affairs (VA) facility. While this was true for decades, the passing of the Mission Act in 2018 changed everything.
Veterans can now seek approval to see non-VA doctors. There are a number of eligibility criteria that veterans need to meet before receiving approval.
For example, veterans can seek outside care if their VA facility does not provide a particular service. For female veterans, two examples are maternity care and IVF.
There are also provisions for driving distance and waiting time. If a veteran needs to wait more than 20 days for a visit with VA providers, they can seek outside care. Also, veterans do not need to drive for more than 30 minutes for an appointment.
How to Find Private Doctors for Veterans
Once you receive approval to receive care outside the VA system, it is time to find a doctor. Selecting the right doctor is crucial for your health.
There are common attributes to look for when searching for a doctor. Continue reading for a brief description of each characteristic.
Positive Reputation
A consistent reputation for delivering quality care is critical. Word of mouth is one way to see if a provider has a positive reputation.
The internet is also a powerful tool for validating a friend or family member's referral. You can read patient reviews on Google or social media. Here, you can learn from other patients' experiences and avoid facilities with too many poor reviews.
Health Insurance
As a veteran, you do not have private health insurance. Instead, your care falls to the Department of Veterans Affairs.
You cannot just show up at any doctor's office and expect to receive care. Instead, you need to verify that the healthcare organization takes payment from the VA.
Proper Services
Lastly, you need to verify that the doctors provide the services you are looking for. It is important to set medical goals that you are looking to achieve when seeing a primary doctor.
Some want to reduce their cholesterol while others need to monitor diabetes. Regardless of your medical goal, make sure that this medical provider offers what you need.
Your Guide to Finding a Primary Care Provider
You are now ready to find a PCP in Missouri. There are some important steps like verifying they have a positive reputation and offering the services you are looking for.
If you are looking for a primary care doctor in Missouri, contact us today to schedule an appointment.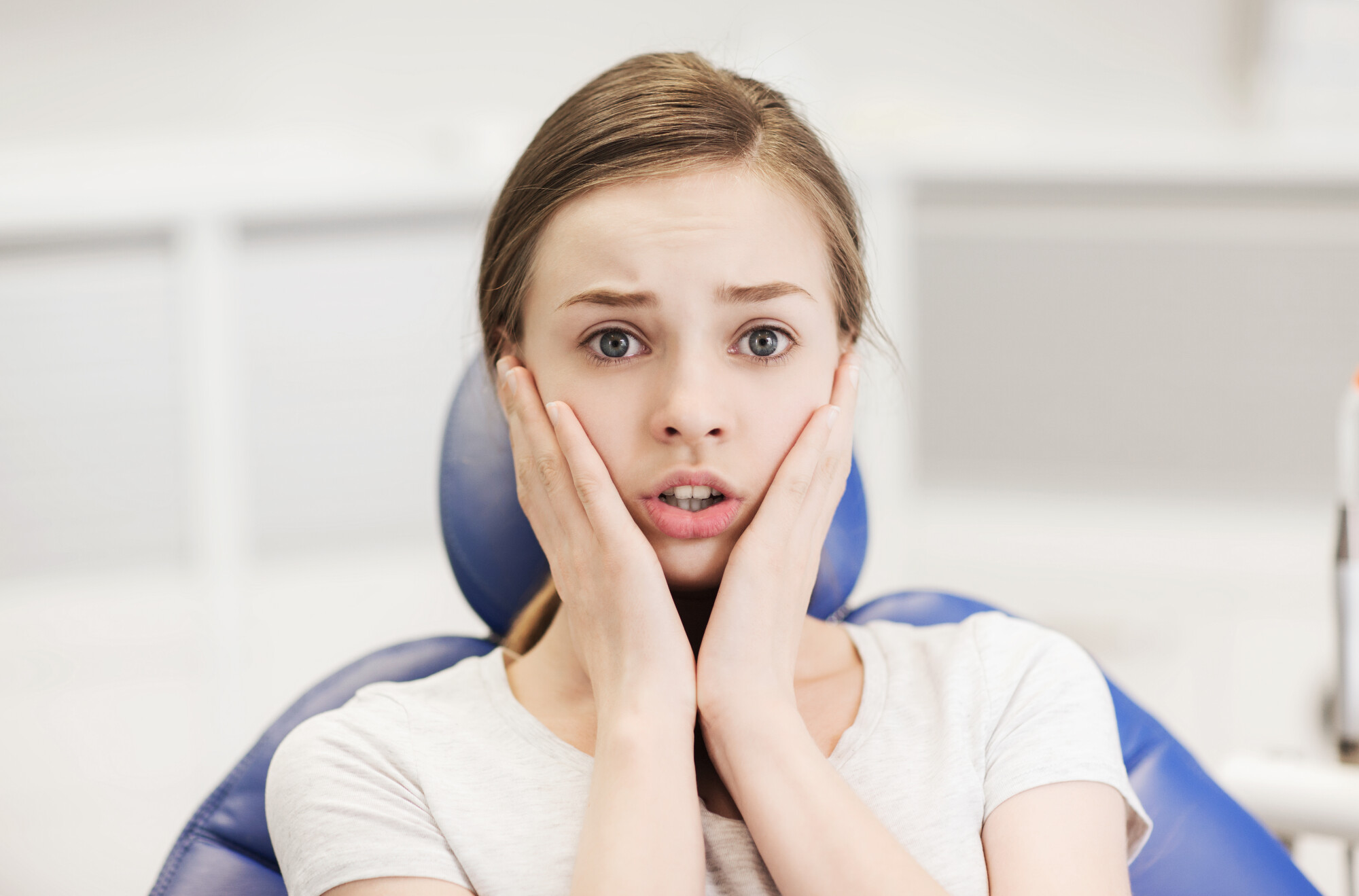 Dental Anxiety: How to Overcome the Fear of Going to the Dentist
Did you know that a huge number of Americans have never visited the dentist? When it comes to rural counties, about one in ten adults have never had a dental appointment.
According to the Missouri Coalition for Oral Health, a lack of education is one cause. Another common issue, though, is dental anxiety.
If you've been avoiding going to the dentist out of fear, then this guide can help. Read on to learn our top five tips for overcoming and rising above the fear you feel.
1. Identify Your Triggers
When it comes to 
dental care
, there are many things that could trigger your anxiety. It could be the social anxiety of having someone looking into your mouth. It could also be the dental tools your dentist will use. Other common triggers include:
Fear of pain
Anxious about the risks of dental sedation or other procedures
Fear of needles
Embarrassment
Loss of control
Many of these triggers are very valid. There are ways to work around them, though. If you can identify what's causing your stress, then you can cope with it better.
2. Find a Dentist You Can Trust
Next, search for a dentist you feel comfortable with, you can trust, and that understands. You may need to try out a few different offices before you find one that feels right for you. It might be best to search for dentists who are prepared to handle anxious clients.
3. Explain Your Dentist Phobia to Your Provider
Once you know what's triggering your anxiety and you have a good dentist, talk about your fear. Your provider should be willing to work with you to find alternatives to avoid your triggers. If your trigger is unavoidable, then consider coping mechanisms. Since 
dental phobia
 is a valid diagnosis, you can also consider speaking to a therapist. They'll be able to provide even better tips for you to use. If you dread the dentist, then consider asking for a therapist to speak to you during your appointment. They can help you work through your fear during your visit.
4. Know You Are in Control of Your Dental Work
One thing that can be a huge help is to remember that you are in control of your dental work! Your dentist may recommend procedures, but you're never obligated to follow through. Say no if you feel uncomfortable!
5. Hold Yourself Accountable
Finally, hold yourself accountable. Don't let fear rule your life and lead you to the reality of having bad teeth. Make sure you keep up with your appointments.
Face Your Dental Anxiety and Improve Your Quality of Life
Dental anxiety is far more common than you think. You can't let your fears cause you to miss out on crucial dental treatment, though.
Consider using the steps above to help you tackle your dental phobias once and for all.
If you're in Missouri and you're hoping to overcome your fear of the dentist, then we hope we can help you. Our providers have experience working with anxious adults and children.
Fill out 
our online form
 and explain your situation. One of our providers will reach out to you as soon as possible to get started on your better health journey.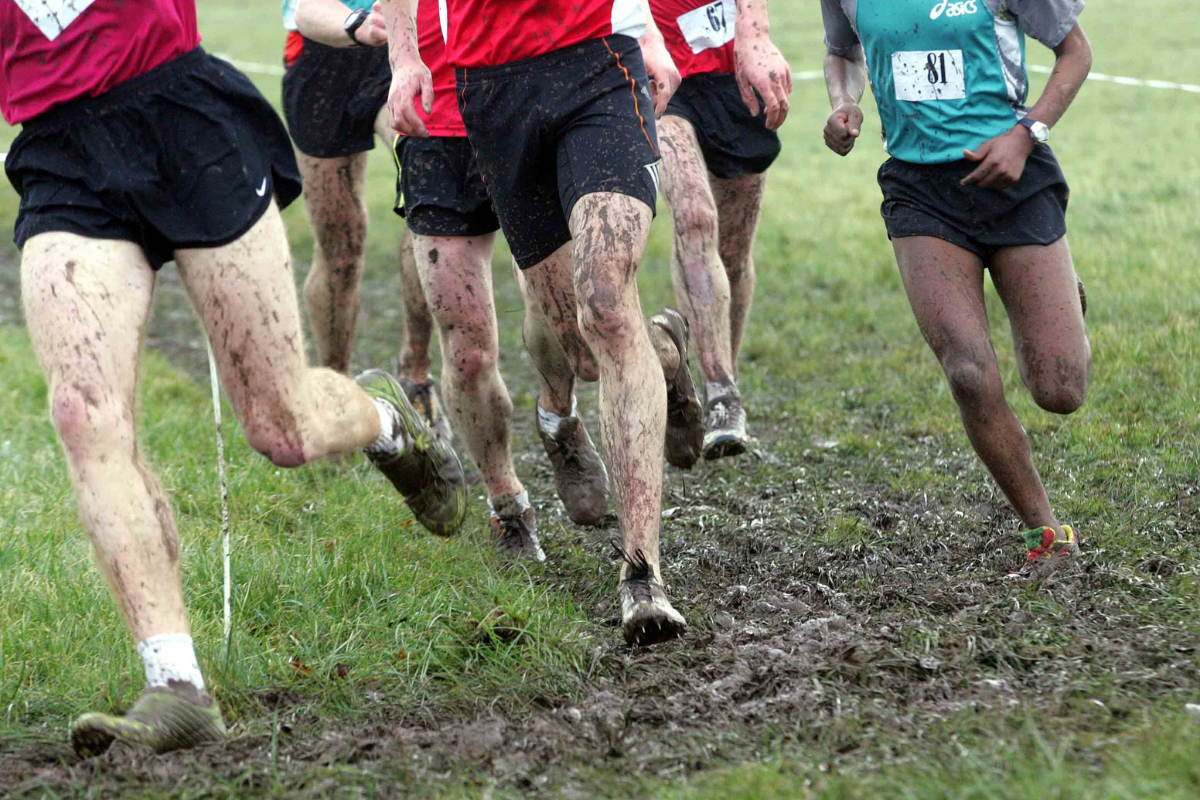 Why Are Sports and School Physicals Important Before School Starts?
The fall sports season is around the corner and it is time to schedule your annual physical. Did you know that more than 57% of high school students participate in at least one sport?
This means that millions of students are set to play fall sports such as football and soccer. In the medical community, this results in a mad rush to get physicals in during late August.
Do not wait to get your fall sports physical scheduled. Read on to learn why school physicals are so important. Explore how physical exams and medical screenings can detect potential issues in young athletes.
What Is a Sports Physical?
Before diving into its value, it is important to understand what back-to-school physicals are. Here, a medical doctor takes a comprehensive look at a student's physical and mental health.
Medical professionals start the process by reviewing the student's history. This includes any existing issues or disclosures of family medical history.
For example, the student may disclose that there is a history of heart disease in their family. As a result, the doctor may refer the student to a cardiologist for an EKG and other heart-related testing.
Once the visit starts, the doctor performs a physical health screening. They are going to carefully inspect the student's muscles, joints, and bones.
The doctor also checks the child's lungs and vision. Blood pressure, heartbeat, and pulse are two other important items to monitor.
Many doctors are also adding a mental health screening to the child's physical. Today, students are under a lot of pressure to perform academically and athletically. For many, it takes an enormous toll and mental health issues emerge due to these pressures.
According to a U.S. Center for Disease Control (CDC) study, roughly 1 in 5 students have a mental health disorder. This figure has increased due to modern challenges like cyberbullying and the Covid-19 pandemic.

A mental health screening can identify feelings of depression and anxiety. Now, the child can receive the help that they need.
What Are the Risks of Delaying a Sports Physical?
Many people wait until the last minute to schedule their sports physicals. This is a mistake for many different reasons.
For starters, your child cannot participate in school sports without a proper physical. If the medical office cannot get you in promptly, your child may miss the start of their season.
Also, sports physicals are an important tool in preventative medicine. In many cases, the doctor identifies a potential medical issue before it becomes a larger problem. Identifying a health issue early allows your child to correct the root cause and get better.
Your Guide to School Physicals
You are now ready to promptly schedule your Missouri sports physical with Compass Health Network. The fall season will be here before you know it.
Make sure to get on the doctor's calendar before appointments are booked through September. Not only is it a prerequisite for playing school sports, but also an important medical tool for preventative care.
If you are looking to schedule a school physical, contact us today to get on the calendar.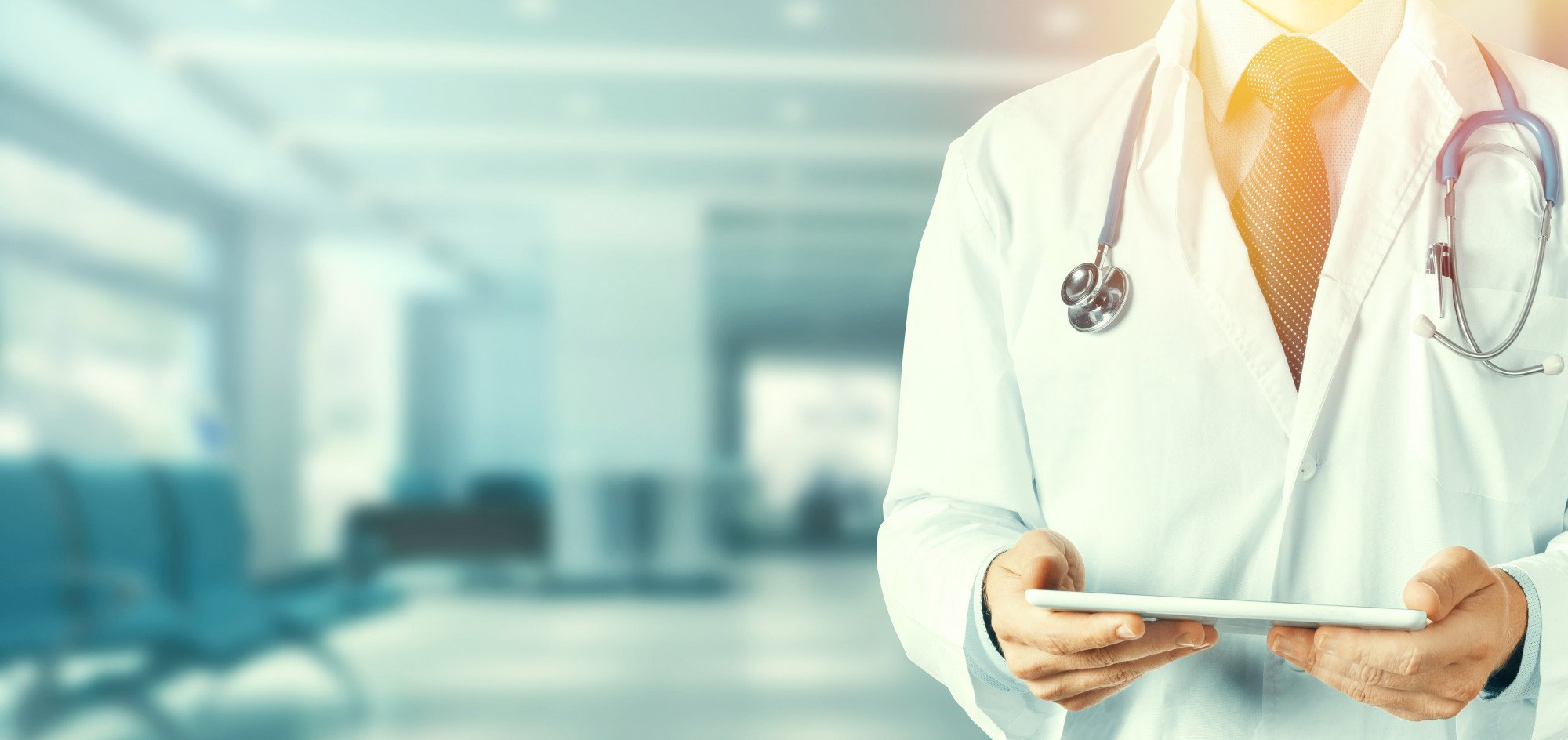 Celebrate Healthcare Workers During National Health Center Week 2023!
Despite our best efforts, there is no way to adequately express our gratitude to healthcare centers and workers. There are 22 million Americans working in the healthcare industry. That makes up 14% of the United States workforce.
They are all directly responsible for saving lives. During the Covid-19 pandemic, these workers put their own lives at risk to help others.
Without health centers, our medical heroes do not have a place to perform these miracles. Read on to learn all about National Health Center Week in 2023. Explore topics such as the background of National Health Center Week and how scheduling a health checkup honors the workforce.
What Is National Health Center Week?
National Health Center Week takes place every August. It is sponsored by the National Association of Community Health Centers (NACHC).
The objective of the week is to celebrate the accomplishments of community health centers. The organizers also seek to raise awareness of the 1,400 community health centers operating in the United States.
Delivering exceptional patient care is a total team effort. While doctors and nurses are a critical part of patient care, it is important to recognize the many other contributors. Everyone from board members to janitorial staff deserves to be celebrated.
What Is a Community Health Center?
Many people do not understand the purpose of a community health center. There are millions of Americans without health insurance. Many more have health insurance but struggle with affordability.
Besides cost and health insurance, there are other barriers that prevent people from receiving quality healthcare. Distance and language are two other common issues for patients.
Community health centers were launched in 1965 to break down these barriers. The idea was to build a health center within the community to serve all their medical needs.
Since then, more than 1,400 community health centers have been built across the United States. Many of these centers fall under the Compass Health Network in Missouri.
What Can You Do to Support Healthcare Workers?
Celebrating healthcare workers for one week is not enough. The best thing that you can do is help make their job easier.
Healthcare workers do not enjoy seeing their patients struggle with serious ailments. It is an incredible mental burden to see patients in pain or lose their lives. Instead, they would prefer to see you receive preventative care and proactively treat health issues before they escalate.
You can do this by scheduling a checkup at a community health center. Here, the medical staff will perform a comprehensive patient examination. They will review blood work and spot any potential issues that require further examination.
Donations are also welcome at community health centers. Your donations are invaluable for providing medical workers with the supplies they need on a daily basis.
Your Guide to National Health Center Week 2023
You now understand the importance of community health centers and the workers that keep them running. Go ahead and thank a medical worker today for all their hard work. These heroes deserve all the recognition as they uphold the community's quality of life.
If you want to take action for National Health Center Week in 2023, contact us today to schedule your health checkup.
Going Back to School: Tips for Overcoming Anxiety and Bullying
Do you have an anxious student on your hands? If so, then you're far from alone. About 1 in 3 students will experience an anxiety disorder before they reach 18.
What's more, data for that statistic was all compiled before 2020.
Since that time, the world has only become more stressful and anxiety-ridden. So, it's likely that statistic has only gone up.
The good news is overcoming anxiety and bullying in school is not only possible but within reach. By taking a few steps before school starts, you can lay a healthy foundation for your student to thrive.
Keep reading to learn our top five tips on how to deal with elementary school bullies.
1. Focus on Communication With Your Child
One of the biggest reasons you may have an anxious student on your hands is because of a lack of communication. Some children don't feel safe enough to express what's happening to them.
Since they likely don't have the coping skills needed to deal, they may suffer silently.
For that reason, you must focus on communicating with your child. You can't help your child through something you don't know is happening.
2. Normalize Student Anxiety
One thing that can help foster communication is normalizing student anxiety. In the past, society tended to downplay behavioral health issues like anxiety.
You can be the change you want to see by normalizing these issues for the next generation. Explain how every student will get anxious at some point. Then, explain the difference between productive and negative anxiety.
3. Talk About How to Handle Elementary School Bullies By Identifying Them First
Another thing you need to normalize is bullying. Explain to your child that bullies have always existed, and they always will exist. Bullying does not stop once kids reach adulthood.
That's why you need to help your child identify and recognize bullying first. From there, you can start to discuss how to handle these situations when they come up.
4. Research and Discuss Coping Mechanisms
You should instruct your child to stay as far away from the bully as possible. Teach your child how to assert healthy boundaries and stand up for themselves.
Tell them who to report to if the other child continues to be disruptive.
5. Schools on Bullying: What Policies Are in Place?
Depending on the situation, you may need to consult with the school about what's happening.
Learn what policies are in place, and verify they are being upheld. Take the necessary steps to escalate the situation to protect your child. Research your options if the school isn't cooperating.
Overcoming Anxiety and Bullying in School
If you have a child going to school soon, then you must consider anxiety and bullying. These factors are present at all ages in school, and your child will get exposed if they're in public school.
The good news is that overcoming anxiety and bullying in school is possible with these tips.
Keep communication open, normalize anxiety, and talk with your student. Discuss coping mechanisms, and consider talking to the school if things progress.
As a parent, you know that protecting your child is paramount. If you're worried about their mental health, then we can help. Contact us to learn more about our services.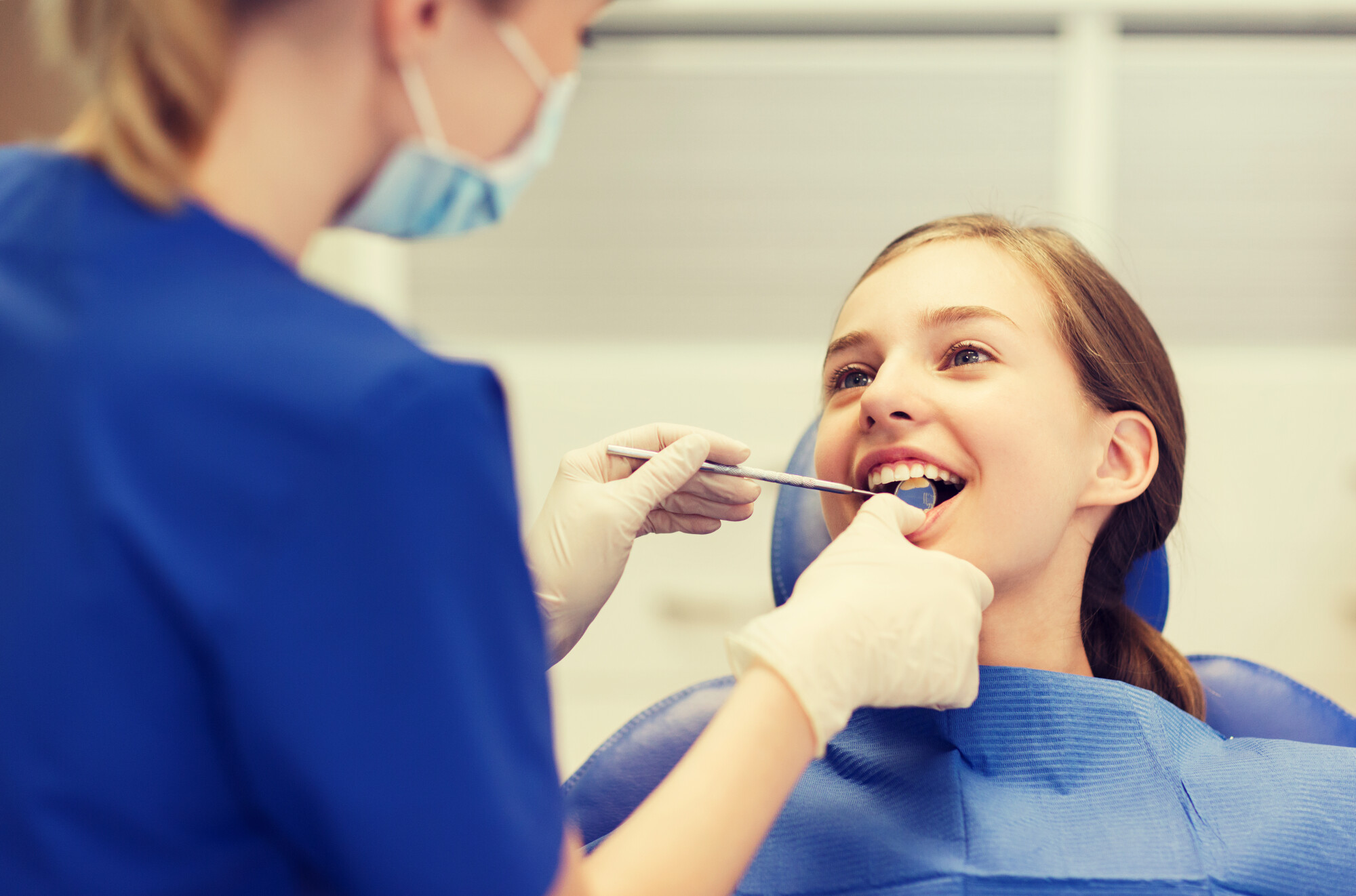 Back to School – Get Your 6 Month Dental Check Up Done Before School Starts
Did you know that only 50% of children on Medicaid have yearly dental appointments?
As the summer comes to an end, parents and children are gearing up for another exciting school year. Fresh notebooks, new backpacks, and trendy outfits all make the checklist. However, dental health is often overlooked.
To ensure your child's teeth are healthy during the school year, ensure you schedule a dental check up. Below is a guide that delves into why you should opt for a dental checkup before the new school year.
Ensures Proper Teeth Development and Oral Health
Children's teeth are constantly evolving. As a parent, you need to ensure the teeth are coming in correctly and without any complications.
Dental check ups are vital for monitoring the growth and development of your kid's teeth. It can help you detect issues like misalignment or overcrowding early. This can lead to timely orthodontic interventions.
Prevents Absences and Poor Academic Performance
It's estimated that millions of school hours are lost each year because of dental issues. If your child experiences dental pain, they may also find it difficult to concentrate on their studies. This can lead to decreased academic performance.
Routine dental visits can prevent unnecessary absences. Good dental care can also help your child focus on their education.
Allows for Preventive Care
Tooth decay is one of the most common childhood dental issues. The combination of vending machine snacks and school lunches can significantly contribute to the risk of cavities.
A dental check up can identify any signs of tooth decay. The dentist can perform a thorough cleaning to reduce decay. Additionally, they will offer valuable tips on proper oral care and dietary choices for your child.
Boosts Your Child's Confidence
Dental issues can affect your child's self-esteem. They may not be able to smile or talk with confidence. A 6-month dental checkup can help your child achieve a healthy and attractive smile. When they start the new school year with a clean and beautiful smile, they will feel more self-assured.
Improves Overall Health
Dental health is intricately linked to general well-being. Neglecting your kid's dental problems can have significant consequences.
If your child has untreated dental issues, they may experience pain and discomfort. This can hinder their ability to eat properly and get the necessary nutrients. As a result, it can compromise their overall physical and mental well-being.
Prioritizing dental check ups can ensure that any dental problems are quickly addressed. It can prevent them from escalating into more serious health concerns.
Balances Busy Schedules and Dental Care
As the school year progresses, the schedule becomes busier with academic commitments and extracurricular activities. It can cause dental care to become less of a priority.
This is why getting a dental check up before the school year starts is important. It can set a strong foundation for maintaining regular dental visits throughout the year. As a result, you can instill good oral habits in your child.
Schedule a Dental Check Up for Your Kid Today
A routine dental check up before school starts can make a world of difference in your child's well-being. It ensures their teeth are strong and healthy. Need to book a dental check up for your child?
Look no further than Compass Health Network. We provide comprehensive dental care for children. Contact us today to book an appointment.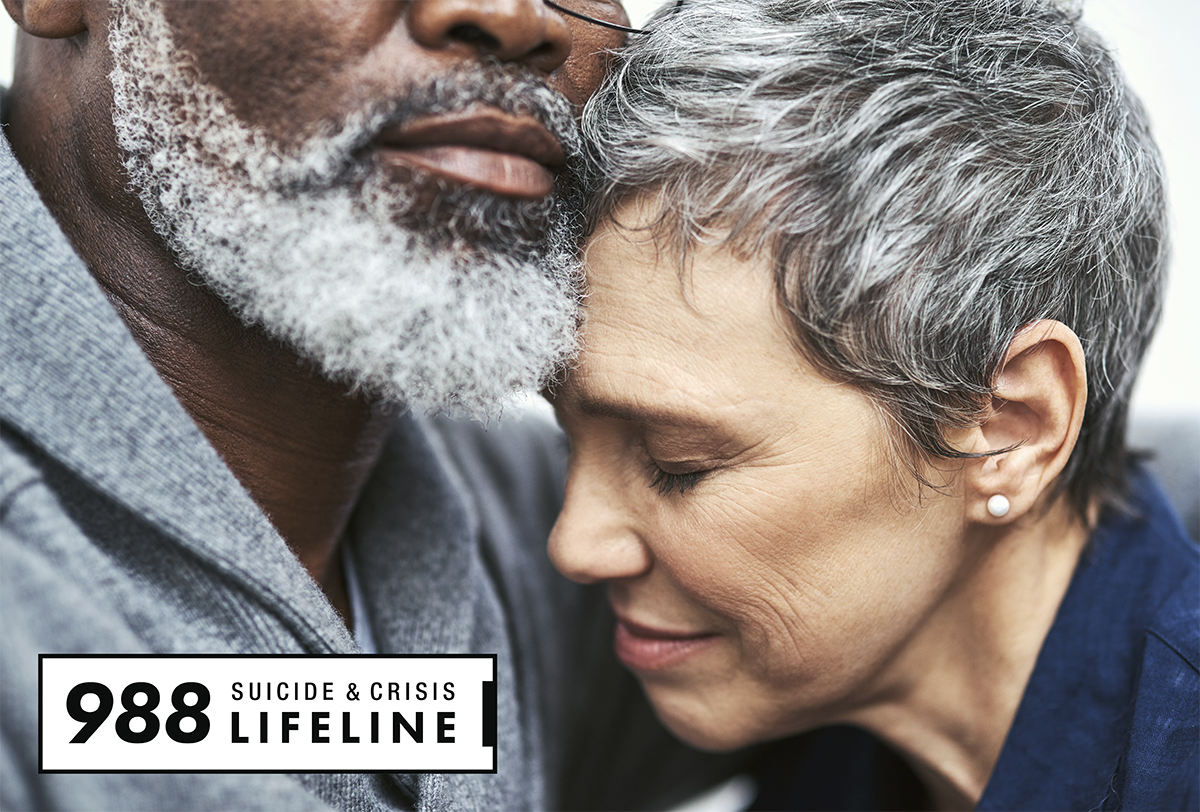 Understanding Suicide Prevention Month: #BeThe1To Make a Difference
September marks an important month in our calendar – Suicide Prevention Month. This observance, recognized from September 1st to September 30th, is a time to raise awareness, spread hope, and work collectively to save lives. This year, we join hands with the nationwide #BeThe1To campaign, emphasizing our commitment to making a positive impact. If you or someone you care about is struggling, know that help is within reach.
You Are Not Alone:
In moments of darkness, it's crucial to remember that you are not alone. The struggles you face might feel isolating, but there is a network of support waiting to guide you towards light. Whether you're battling personal challenges or concerned about a loved one, reaching out is the first step towards healing.
#BeThe1To Make a Difference:
The #BeThe1To campaign encapsulates the essence of Suicide Prevention Month. It's a call to action, urging each one of us to be that one person who can make a difference in someone's life. A simple conversation, a caring gesture, or a supportive presence can offer the lifeline someone desperately needs. By taking the initiative, we become agents of hope and change.
Getting Help:
If you or someone you know requires immediate mental health support, don't hesitate to call 988. This three-digit number is dedicated to providing assistance during crisis situations. It's a number that connects you to professionals who understand, listen, and offer guidance when you need it the most.
Compass Health Network:
At Compass Health Network, we're committed to promoting mental well-being and providing accessible care. If you're seeking a mental health appointment, reach out to us at 844-853-8937. Our compassionate team is here to assist you on your journey to healing.
Visit CompassHealthNetwork.org:
For a comprehensive understanding of our services and resources, visit
CompassHealthNetwork.org
. Our website offers valuable insights, information, and tools to support your mental health journey.
Conclusion:
During Suicide Prevention Month, let us come together as a community to #BeThe1To make a positive impact. Remember, there's strength in unity, and even the smallest gestures can have a profound effect on someone's life. Whether it's lending an empathetic ear or seeking help for yourself, know that you have the power to make a difference. You are not alone – help and hope are just a call away.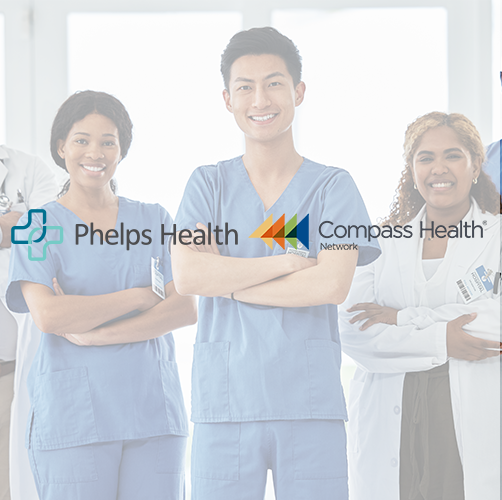 Phelps Health and Compass Health Network Announce Partnership and Transition of Services
FOR IMMEDIATE RELEASE
Contact: Deborah R. Frost, Ph.D., Compass Health Network VP of Corporate Services
---
Phelps Health and Compass Health Network Announce Partnership and Transition of Services
[Rolla, MO] – Phelps Health and Compass Health Network announced a partnership to improve behavioral healthcare in the region today. Under the terms of the agreement, Compass Health Network will assume the operation for Phelps Health behavioral outpatient services and support the psychiatric professional services of the inpatient behavioral health program beginning December 1, 2023.
Compass Health will lease and renovate space on the third floor of the Phelps Health Delbert Day Cancer Institute for a behavioral health outpatient clinic and autism diagnostic center.
"We are excited to work with Phelps Health to improve the health and well-being of our community," said Tim Swinfard, CEO of Compass Health Network. "This is a great opportunity to expand our behavioral health services and provide our patients with even more comprehensive care."
The collaboration is mutually beneficial. "Our organizations have different strengths that can be combined to ensure our patients receive the care they need when they need it," said Jason Shenefield, CEO of Phelps Health. "Compass Health will continue to provide our patients exceptional behavioral healthcare, and we can focus on our other core service areas."
The transition is expected to be seamless without disrupting patient treatment, care, or service locations. All existing team of Phelps Health behavioral health physicians, providers, and staff will transition to Compass Health employees if they wish, so our patients will continue to be able to see the healthcare professionals they know and trust.
"Patients will be notified of this transition well before the change-over date on December 1, and staff will be available in the months leading up to the transition to answer any patient questions or concerns about their care," Shenefield said. "Compass Health will operate the behavioral health outpatient facilities previously provided by Phelps Health, so patients can continue to see their providers in a familiar location."
Both Shenefield and Swinfard are excited about the potential the collaboration creates to improve patients' health in the community. "Working together, we can make a significant difference in the lives of those we serve," said Shenefield.
Please direct questions to Deborah R. Frost, Ph.D., VP of Corporate Services at dfrost@compasshn.org or (573) 578-2962.
About Phelps Health
Phelps Health serves over 200,000 residents in south-central Missouri. Phelps Health is county-owned, non-tax supported, and overseen by a five-member elected board. Phelps Health employs more than 1,900 people, including 100-plus providers. Phelps Health, which includes a hospital licensed for 240 patient beds, serves a six-county area, with its main campus and several clinics in Rolla, Missouri. Phelps Health also has clinics in Salem, St. James, Vienna, and Waynesville, Missouri. For more information, visit phelpshealth.org.
About Compass Health Network
Compass Health Network is a leading healthcare provider in Missouri that offers a comprehensive range of health services, including primary care, behavioral health, and dental health services. With a focus on quality, affordability, and accessibility, Compass Health is dedicated to improving the health and well-being of the community. For more information, please visit compasshealthnetwork.org.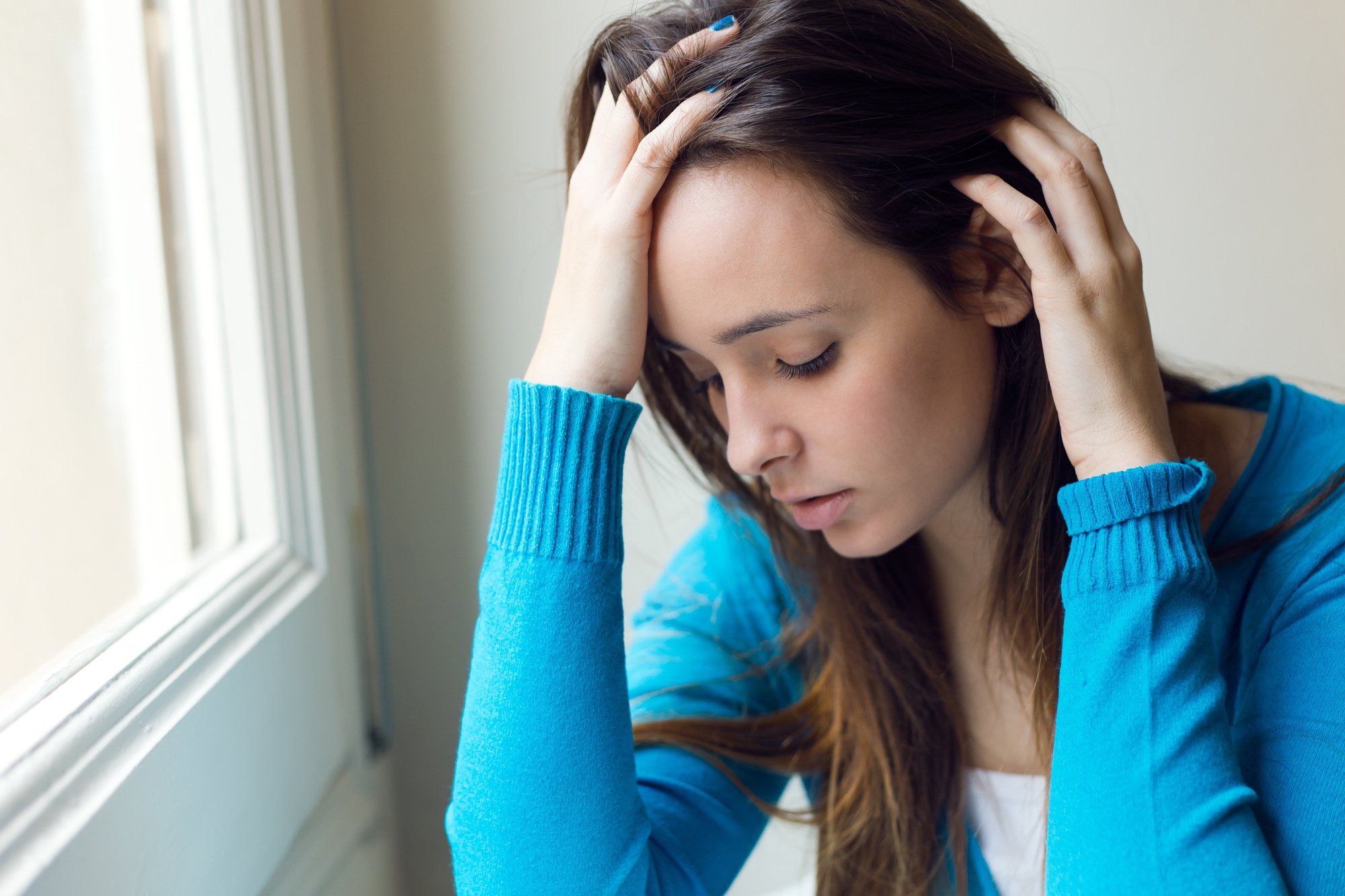 Taking Care of Yourself During Suicide Prevention Awareness Month
Like many states in America, Missouri's suicide rate is reaching alarming levels. The death rate is approaching 19 people for every 100,000 in the state.

There are many reasons why a person chooses to take their own life. Mental health, life-changing events, poverty, and drugs are just a few of the potential causes.
The good news is that we can all play a vital role in preventing suicide and saving lives. This is the purpose behind Suicide Prevention Awareness Month.
Read on to learn how to deal with suicidal thoughts, explore difficult topics such as suicidal ideation, and identify depressive symptoms.
What Is Suicidal Ideation?
This is a term used to broadly describe a person having suicidal thoughts. Some individuals develop a preoccupation with death and suicide. They openly or discretely wish for their own death.
Taking these thoughts seriously is a prerequisite for any suicide prevention strategy. Ignoring suicidal clues is a recipe for regret and tragedy. Instead, it is best to err on the side of caution and seek help when you discover indications of suicidal ideation.
Seeking help is not always as easy as it sounds. In some cases, there are no obvious signs that a person is struggling with depression or life purpose.
Is Mental Health Important?
Mental wellness and self-care are critical tenets for suicide prevention strategies. As a parent or loved one, it is essential that you learn about depression symptoms.
Depression presents itself in different ways depending on the person. For some people, there is a noticeable change in behavior. They are always sad, lack energy, and seem disinterested in their family and friends.
Others exhibit extreme highs and lows. They are happy and energetic one day. The next day, they are bedridden and do not want to move.
This may be a sign of bipolar disorder, which can be a root cause of depression. Anxiety is another root cause of depression. Like bipolar disorder, both of these mental health conditions can be treated.
There are also outward expressions of negativity linked to depression. A depressed person may come off as irritable, pessimistic, and frustrated.
What Are Some Suicide Prevention Tips?
The old adage of "see something, say something" is true for suicide prevention. Missouri citizens have access to a suicide and crisis lifeline, 988. This will quickly put you in touch with experts on the subject.
They will respond quickly to your situation and deploy first responders if necessary. Also, suicide and crisis hotlines refer you to medical networks that can help as needed. In Missouri, you can receive treatment at any Compass Health Network location.
Compass has specialists in behavioral health and substance use disorder. They can help diagnose depression and other root causes that may lead to suicidal ideation.
Your Guide to Suicide Prevention Awareness Month
September is Suicide Prevention Awareness Month, and you are ready to do your part. Spotting the signs of depression and other mental health disorders is the first step. The next challenge is enlisting the help of medical professionals.
If you want to learn more about suicide prevention, contact us today to speak with a medical expert.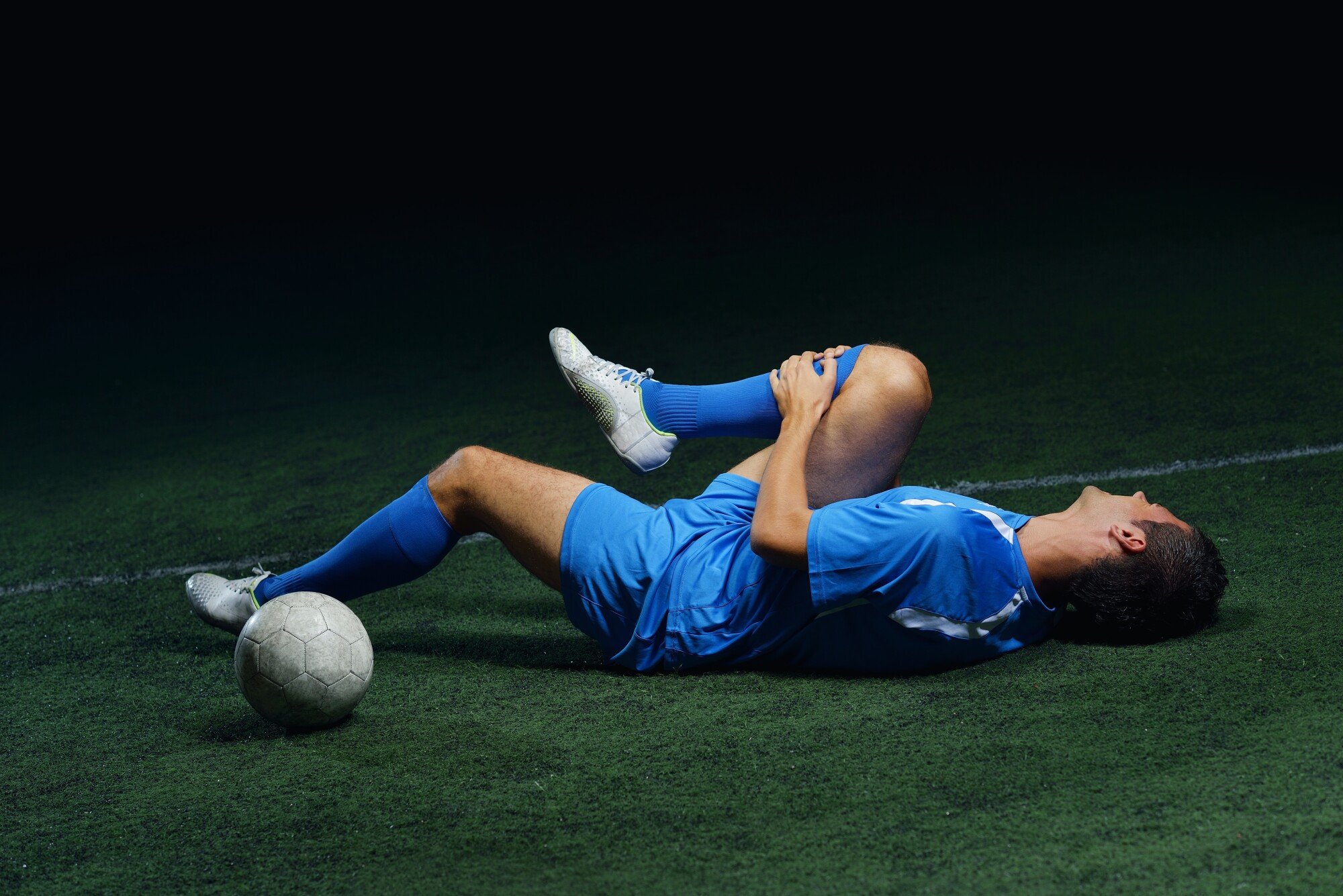 The Importance of Sports Safety and Preventing Injuries for Young Athletes
The benefits of youth sports are undeniable. A child that's involved in playing sports is 92% less likely to do drugs and 80% less likely to get pregnant. They're also 3 times more likely to graduate than non-athletes.
These advantages don't discount the risks young athletes experience, though. Because sports are physical, the risk of injury is always there.
That's one reason why injury prevention is key. It's crucial that both adults and kids know the risks and rewards associated with sports. That way, they can make an informed choice on playing.
Below, we'll go over basic sports injury prevention tips and how to cope with an injury if it does happen.
General Sports Safety Tips to Know
Sports safety for kids starts with coaching. The right coach is aware of potential risks and is honest about them right away.
Always ask your child's coach about general safety tips specific to your child's sport.
Recent reports show that sports injuries are on the rise. UCLA Health found an interesting connection that explains this trend — sports specialization.
There is a link between training volume, intensity, and injury risk. In recent years, more parents have pushed children towards intense, single-sport training. This can lead to repetitive micro-trauma and injury.
To combat this, make sure your child gets rest periods.
Injury Prevention Starts With Awareness and Vigilance
Once you're aware of the risks of the sport your child wants to play, learn the right way to handle them. Your child's coach should focus on first explaining the proper technique. This factor will prevent a huge amount of injuries.
Next, your coach should explain the proper conditioning that should take place. Conditioning prepares your child's body for the sport and protects them from injury.
Finally, the coach should focus on ensuring any equipment is safe, too.
These three factors are the main culprits behind most injuries. If you and your child stay aware of them, then an injury is much less likely.
Coping With Sports Injuries
If your child gets injured, consider seeing a pediatric and family medicine specialist. The sooner you see a doctor, the better for your child.
Listen to your child's doctor about how to cope with the injury. It's likely they will need to take time off from their sport of choice. They may even miss some school depending on the extent of the injury.
Risk Versus Reward: Keeping Young Athletes Safe
Child safety when it comes to young athletes is a balancing act. Sports are inherently risky, so you'll need to do your best to stay aware and vigilant.
Know the signs of injury to watch for, and know what to do if your child does experience a common sports injury.
One important aspect of keeping your child safe is maintaining regular pediatric care. If you don't already have a regular doctor, then it might be good to establish care when your child joins a sport.
Contact Compass Health Network now to learn more about our services and how we can help.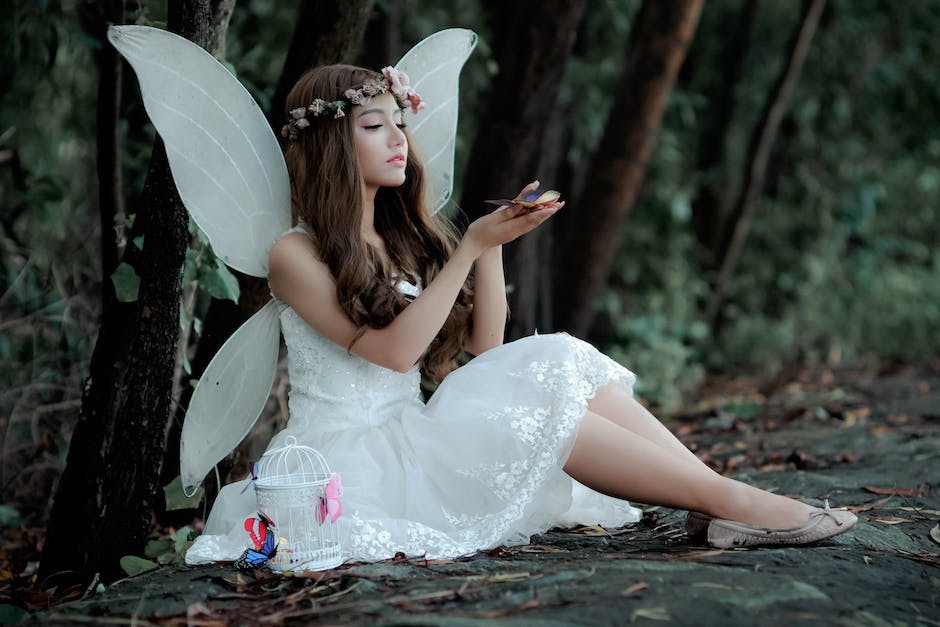 Tooth Fairies Around the World: Learning About Different Traditions
As the Tooth Fairy tradition remains strong across the US, the Tooth Fairy allegedly visited 79% of homes with children ages 6-12 who lost teeth. The tradition is a way for parents to make the process of losing baby teeth more magical and exciting for children. It can also help to teach children about the importance of oral health.
Different cultures have their own versions of tooth fairies. They can be a fairy, mouse, goblin, or a combination of different fairies. In this article, we explore some of the different tooth fairies around the world.
The Origins of the Tooth Fairy Tradition
There's a lot of mystery surrounding Tooth Fairy traditions. One theory is that the Tooth Fairy tradition originated in Europe and evolved into the modern Tooth Fairy legend. This European Tooth Fairy left a gift under a child's pillow in exchange for their lost tooth.
Another theory is that the Tooth Fairy tradition comes from the ancient practice of tooth-collecting. In some cultures, people believed children's teeth had magical properties, so they collected these teeth and used them in amulets or charms. The Tooth Fairy tradition may symbolize a way to explain the disappearance of these teeth.
Tooth Fairies From Around the World Explored
In Spain, the Tooth Fairy is a mouse named Ratoncito Perez, often depicted as a tiny, furry mouse with a red cap. France and French-speaking countries have a fairy known as Le Petite Souris. In Germany, the Tooth Fairy is a mouse named Zahnfee, often depicted as a tiny, white mouse with a blue dress.
In Italy, the Tooth Fairy is Fatina dei denti, a small, blonde fairy with a pink dress. Some Asian cultures equate the tooth fairy to throwing teeth on the roof for it to grow stronger. In Brazil, the Tooth Fairy is a bird named Papai do Dente, depicted as a small, yellow bird with a red beak.
.