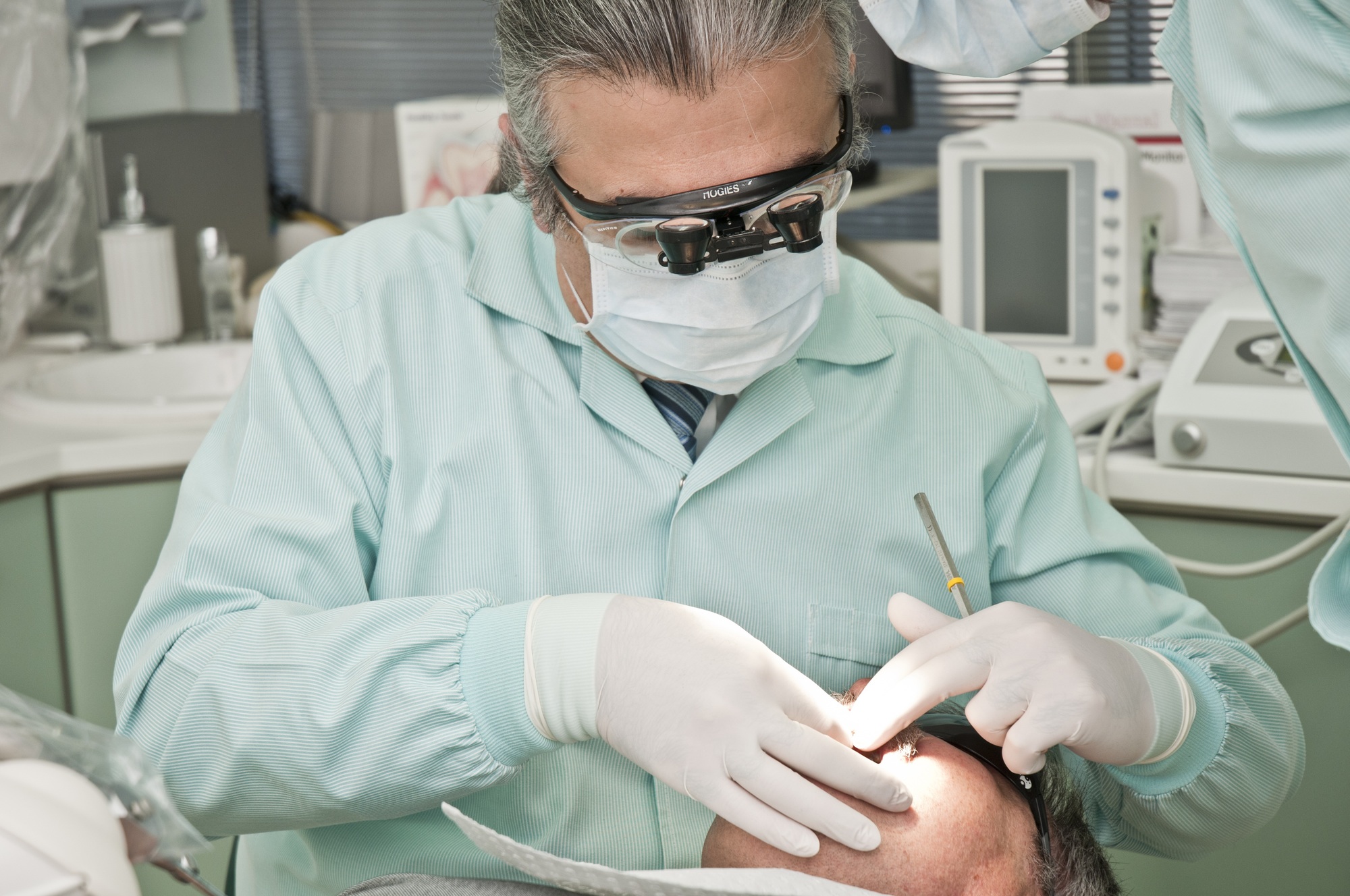 Does Medicaid Cover Dental Care for Adults?
Medicaid is part of the safety net that protects America's most vulnerable citizens. It provides health coverage for nearly 85 million eligible American adults and children.
There are many aspects of health care that are overlooked. Dental care is one of those areas, and neglecting it results in poor health outcomes.
The good news is that many states have adopted Medicaid expansion programs that include dental coverage for both children and adults.
Read on to answer the question: does Medicaid cover dental care for adults in Missouri? Explore topics such as why oral hygiene is important and using Medicaid to achieve a beautiful smile.
Why Is Dental Care Important?
Routinely going to the dentist is about more than fresh breath and white teeth. Instead, medical researchers understand that oral hygiene improves your overall health.
For starters, your dentist ensures that you do not have any signs of oral cancer. Many people are surprised to learn that there is a link between plaque and heart disease. Plaque serves as a host to harmful bacteria.
This bacteria can yield a fatal disease called bacterial endocarditis. Here, heart valves and the lining of the heart become enlarged. Bacteria found in plaque also contribute to chronic obstructive pulmonary disease (COPD).
Did you know that dental patients with diabetes are at greater risk of oral health issues? Gum disease is a common outcome when your body can no longer adequately maintain blood sugar levels. This ultimately leads to bone and tooth loss.
There is also a link between oral health and osteoporosis. Dental patients with osteoporosis often experience bone loss in the jaw and gum disease. Without regular visits to the dentist, you are vulnerable to losing teeth.
Does Medicaid Cover Dental Care for Adults in Missouri?
Missouri's Medicaid program does cover dental care for both children and adults. This means that you can go to a dental provider like Compass Health Network that accepts Medicaid.
This is exciting news and gives you access to preventative and restorative dental care. On the preventative side, you can get X-rays, fluoride treatments, and cleanings. As we mentioned earlier, removing plaque eliminates dangerous bacteria from moving to the heart and lungs.
Medicaid also covers restorative dental care. If you have a cavity, for example, you may need a filling or sealant.
In more extreme cases, the tooth is beyond saving. The dentist will recommend a tooth extraction. This procedure is also covered by Medicaid.
Crowns and bridges are required when a tooth is significantly damaged or lost. When many teeth fall out, dentures are a potential solution. Fortunately, Medicaid provides protection for all these dental procedures.
Your Guide to Medicaid Dental Coverage in Missouri
Frequently seeing a dentist is imperative to maintaining healthy teeth and gums. Dental care for adults is now possible in Missouri and you can receive preventative or restorative care.
This means you can use Medicaid for your 6-month checkup or for getting a cavity filled. If you are still asking does Medicaid cover dental care for adults, contact us today to speak with a medical biller.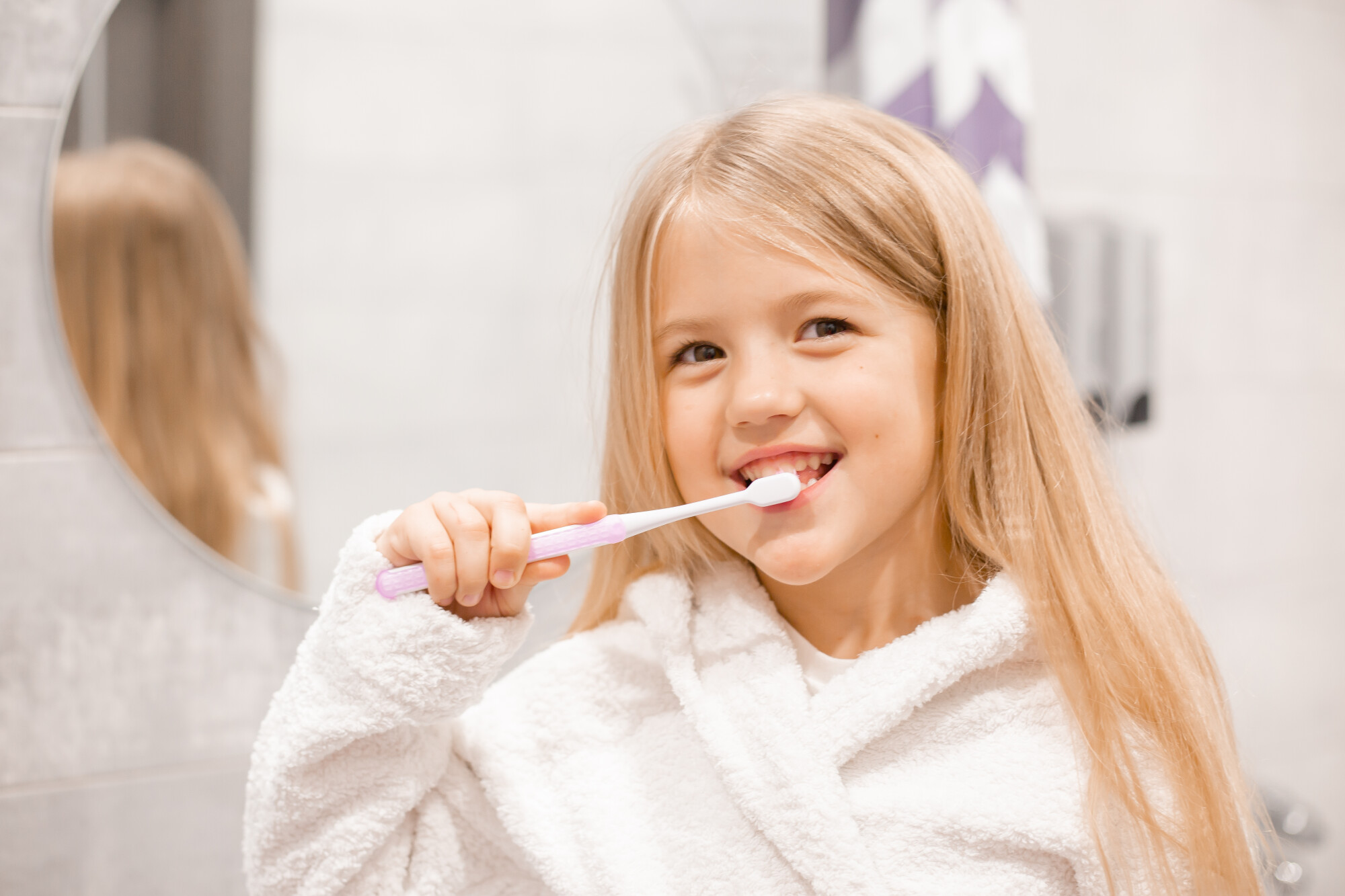 Fun Ways to Get Your Kids to Brush and Floss Their Teeth
Tooth decay is far too prevalent in American children. Did you know that roughly 42% of kids aged 2 to 11 have tooth decay on their primary teeth? This is going to result in cavities and other major dental issues as they get older.
The good news is that regular brushing and flossing can help promote oral health. The bad news is that children are not always eager to take care of their teeth.
Read on to learn fun ways to get your children to brush and floss. Explore effective strategies to promote oral health that will make your next dental visit go smoothly.
Rewards Charts
Incentivizing children to do the right thing is a tried-and-true strategy. One way to do this is by hanging a rewards chart in the bathroom.
Here, they track every time they brush or floss their teeth. Pediatric dentists recommend that children brush and floss twice per day. This means there are four slots on the chart for each day of the week.
Once your child finishes their task, apply a sticker to visualize the progress they are making. Next, set a target with a reward associated with it. When your child accumulates 100 stickers, for example, they can buy a toy at the store or plan a fun play date.
A points system works in a similar fashion. In this system, they earn points for every positive oral health task completed. Like the rewards chart, the goal is to earn enough points to receive a prize.
Playing Music
For many children, it is a chore to floss or brush their teeth. You can make it fun by adding some dancing and music to the bathroom.
Plug in your speaker or play a song on your phone. Then, start to dance and have a great time.
It is also effective to have your child brush their teeth for the duration of the song. Many children do not brush long enough, and most songs are long enough to ensure they do a good job.
Join In on the Fun
Many children are left unsupervised when brushing their teeth. This leads to a poor job brushing or failing to do it all together.
One of the best things to do is brush and floss with your child. You need to do it anyway, so why not bond with your child at the same time?
For starters, you are setting a good example by joining in. It is also going to be more fun for your child if they have a partner to dance and laugh with.
Fun Ways to Help Your Child Brush and Floss Their Teeth
You now have a few different ways to encourage brushing and flossing. There are many tricks out there and creativity is key. The more you make it fun, the less resistance you will face.
Incentivizing good behavior and adding music to your child's routine are proven tactics. If you want to learn more tips about getting your child to brush and floss, contact us today to speak with a dental professional.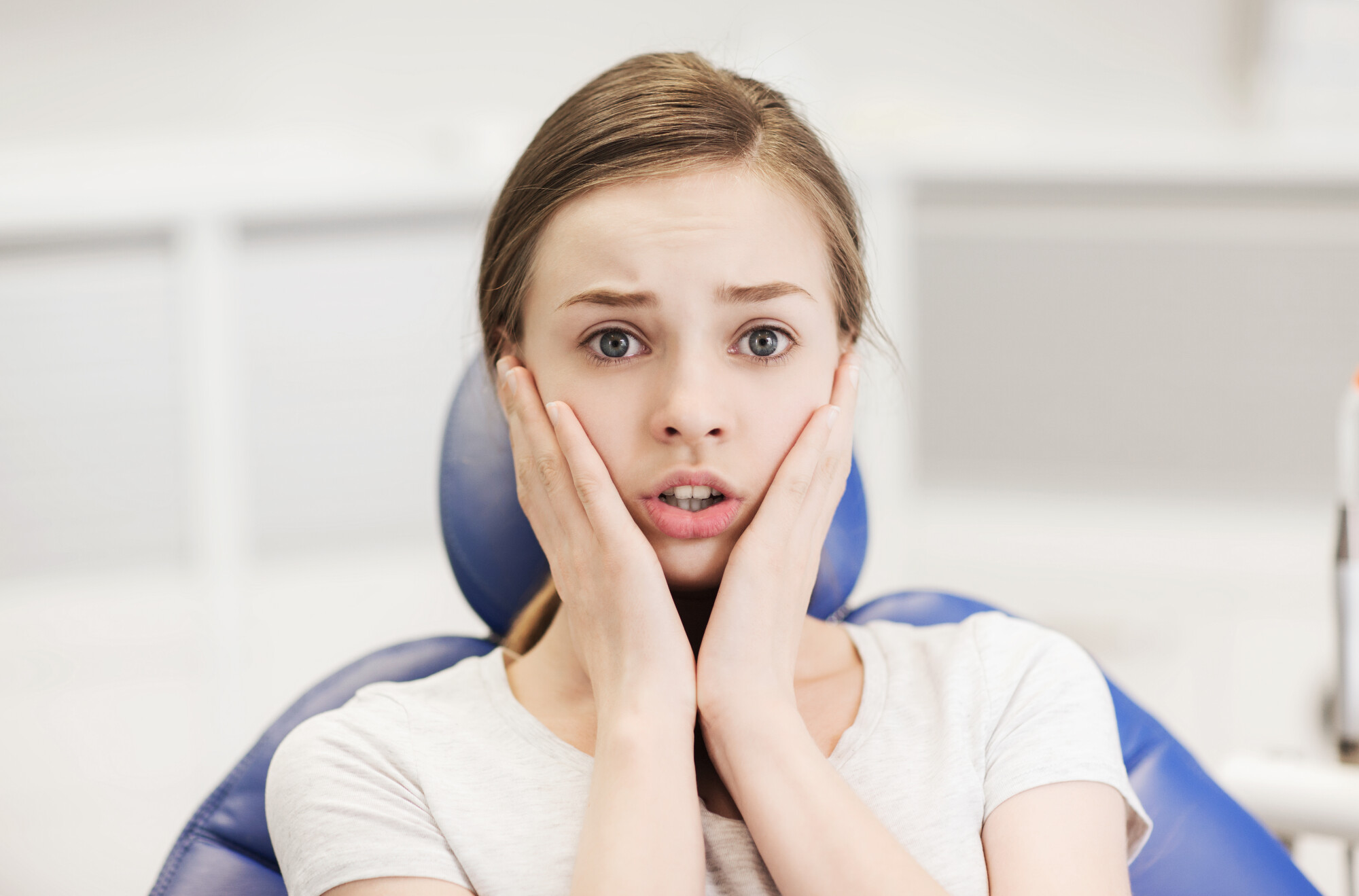 Dental Anxiety: How to Overcome the Fear of Going to the Dentist
Did you know that a huge number of Americans have never visited the dentist? When it comes to rural counties, about one in ten adults have never had a dental appointment.
According to the Missouri Coalition for Oral Health, a lack of education is one cause. Another common issue, though, is dental anxiety.
If you've been avoiding going to the dentist out of fear, then this guide can help. Read on to learn our top five tips for overcoming and rising above the fear you feel.
1. Identify Your Triggers
When it comes to 
dental care
, there are many things that could trigger your anxiety. It could be the social anxiety of having someone looking into your mouth. It could also be the dental tools your dentist will use. Other common triggers include:
Fear of pain
Anxious about the risks of dental sedation or other procedures
Fear of needles
Embarrassment
Loss of control
Many of these triggers are very valid. There are ways to work around them, though. If you can identify what's causing your stress, then you can cope with it better.
2. Find a Dentist You Can Trust
Next, search for a dentist you feel comfortable with, you can trust, and that understands. You may need to try out a few different offices before you find one that feels right for you. It might be best to search for dentists who are prepared to handle anxious clients.
3. Explain Your Dentist Phobia to Your Provider
Once you know what's triggering your anxiety and you have a good dentist, talk about your fear. Your provider should be willing to work with you to find alternatives to avoid your triggers. If your trigger is unavoidable, then consider coping mechanisms. Since 
dental phobia
 is a valid diagnosis, you can also consider speaking to a therapist. They'll be able to provide even better tips for you to use. If you dread the dentist, then consider asking for a therapist to speak to you during your appointment. They can help you work through your fear during your visit.
4. Know You Are in Control of Your Dental Work
One thing that can be a huge help is to remember that you are in control of your dental work! Your dentist may recommend procedures, but you're never obligated to follow through. Say no if you feel uncomfortable!
5. Hold Yourself Accountable
Finally, hold yourself accountable. Don't let fear rule your life and lead you to the reality of having bad teeth. Make sure you keep up with your appointments.
Face Your Dental Anxiety and Improve Your Quality of Life
Dental anxiety is far more common than you think. You can't let your fears cause you to miss out on crucial dental treatment, though.
Consider using the steps above to help you tackle your dental phobias once and for all.
If you're in Missouri and you're hoping to overcome your fear of the dentist, then we hope we can help you. Our providers have experience working with anxious adults and children.
Fill out 
our online form
 and explain your situation. One of our providers will reach out to you as soon as possible to get started on your better health journey.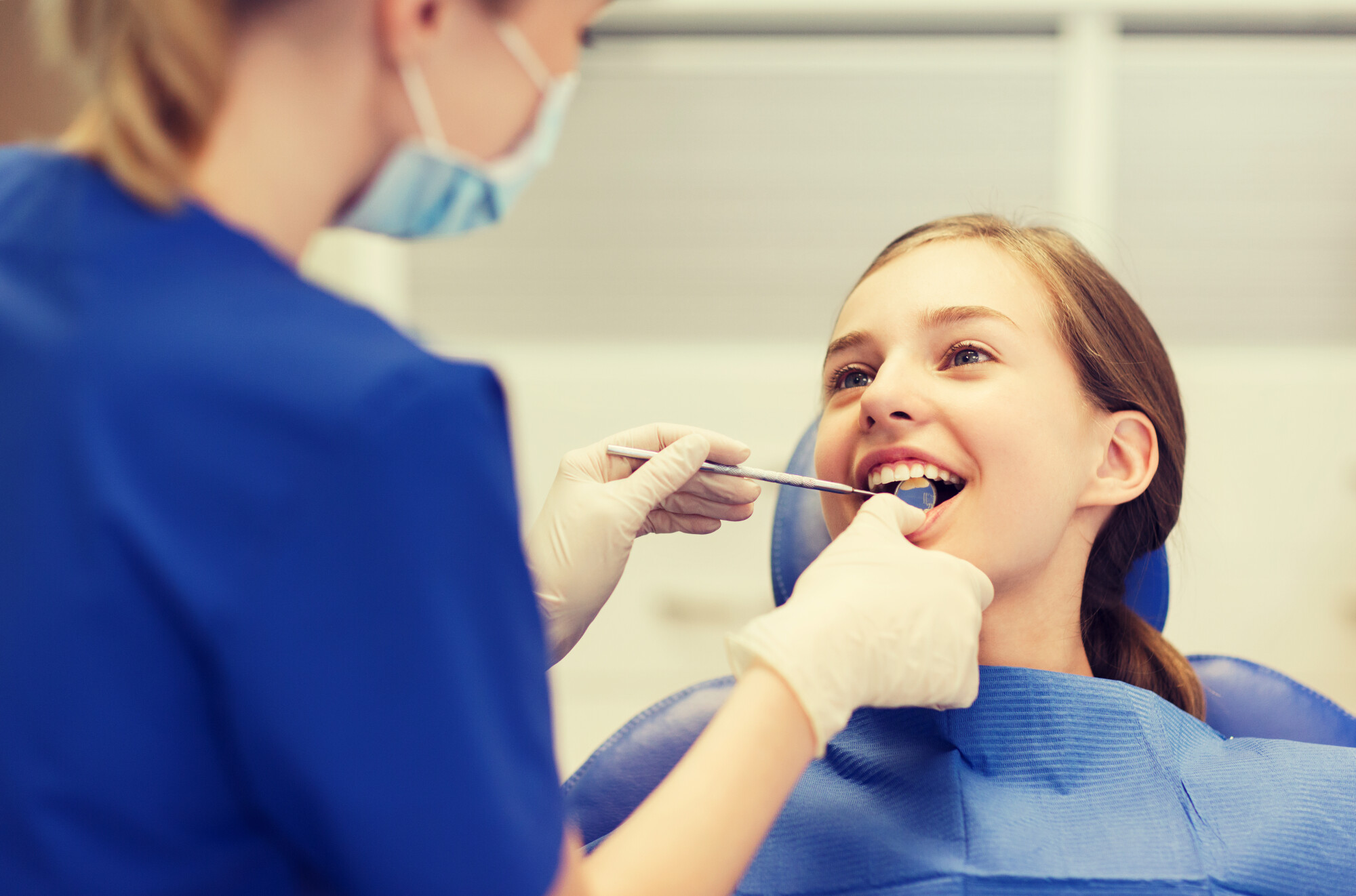 Back to School – Get Your 6 Month Dental Check Up Done Before School Starts
Did you know that only 50% of children on Medicaid have yearly dental appointments?
As the summer comes to an end, parents and children are gearing up for another exciting school year. Fresh notebooks, new backpacks, and trendy outfits all make the checklist. However, dental health is often overlooked.
To ensure your child's teeth are healthy during the school year, ensure you schedule a dental check up. Below is a guide that delves into why you should opt for a dental checkup before the new school year.
Ensures Proper Teeth Development and Oral Health
Children's teeth are constantly evolving. As a parent, you need to ensure the teeth are coming in correctly and without any complications.
Dental check ups are vital for monitoring the growth and development of your kid's teeth. It can help you detect issues like misalignment or overcrowding early. This can lead to timely orthodontic interventions.
Prevents Absences and Poor Academic Performance
It's estimated that millions of school hours are lost each year because of dental issues. If your child experiences dental pain, they may also find it difficult to concentrate on their studies. This can lead to decreased academic performance.
Routine dental visits can prevent unnecessary absences. Good dental care can also help your child focus on their education.
Allows for Preventive Care
Tooth decay is one of the most common childhood dental issues. The combination of vending machine snacks and school lunches can significantly contribute to the risk of cavities.
A dental check up can identify any signs of tooth decay. The dentist can perform a thorough cleaning to reduce decay. Additionally, they will offer valuable tips on proper oral care and dietary choices for your child.
Boosts Your Child's Confidence
Dental issues can affect your child's self-esteem. They may not be able to smile or talk with confidence. A 6-month dental checkup can help your child achieve a healthy and attractive smile. When they start the new school year with a clean and beautiful smile, they will feel more self-assured.
Improves Overall Health
Dental health is intricately linked to general well-being. Neglecting your kid's dental problems can have significant consequences.
If your child has untreated dental issues, they may experience pain and discomfort. This can hinder their ability to eat properly and get the necessary nutrients. As a result, it can compromise their overall physical and mental well-being.
Prioritizing dental check ups can ensure that any dental problems are quickly addressed. It can prevent them from escalating into more serious health concerns.
Balances Busy Schedules and Dental Care
As the school year progresses, the schedule becomes busier with academic commitments and extracurricular activities. It can cause dental care to become less of a priority.
This is why getting a dental check up before the school year starts is important. It can set a strong foundation for maintaining regular dental visits throughout the year. As a result, you can instill good oral habits in your child.
Schedule a Dental Check Up for Your Kid Today
A routine dental check up before school starts can make a world of difference in your child's well-being. It ensures their teeth are strong and healthy. Need to book a dental check up for your child?
Look no further than Compass Health Network. We provide comprehensive dental care for children. Contact us today to book an appointment.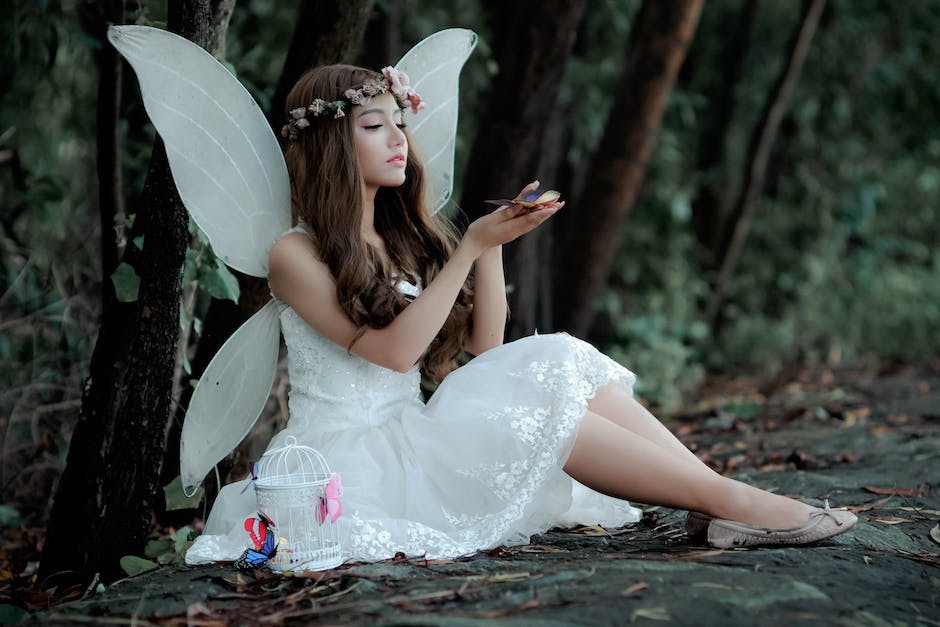 Tooth Fairies Around the World: Learning About Different Traditions
As the Tooth Fairy tradition remains strong across the US, the Tooth Fairy allegedly visited 79% of homes with children ages 6-12 who lost teeth. The tradition is a way for parents to make the process of losing baby teeth more magical and exciting for children. It can also help to teach children about the importance of oral health.
Different cultures have their own versions of tooth fairies. They can be a fairy, mouse, goblin, or a combination of different fairies. In this article, we explore some of the different tooth fairies around the world.
The Origins of the Tooth Fairy Tradition
There's a lot of mystery surrounding Tooth Fairy traditions. One theory is that the Tooth Fairy tradition originated in Europe and evolved into the modern Tooth Fairy legend. This European Tooth Fairy left a gift under a child's pillow in exchange for their lost tooth.
Another theory is that the Tooth Fairy tradition comes from the ancient practice of tooth-collecting. In some cultures, people believed children's teeth had magical properties, so they collected these teeth and used them in amulets or charms. The Tooth Fairy tradition may symbolize a way to explain the disappearance of these teeth.
Tooth Fairies From Around the World Explored
In Spain, the Tooth Fairy is a mouse named Ratoncito Perez, often depicted as a tiny, furry mouse with a red cap. France and French-speaking countries have a fairy known as Le Petite Souris. In Germany, the Tooth Fairy is a mouse named Zahnfee, often depicted as a tiny, white mouse with a blue dress.
In Italy, the Tooth Fairy is Fatina dei denti, a small, blonde fairy with a pink dress. Some Asian cultures equate the tooth fairy to throwing teeth on the roof for it to grow stronger. In Brazil, the Tooth Fairy is a bird named Papai do Dente, depicted as a small, yellow bird with a red beak.
.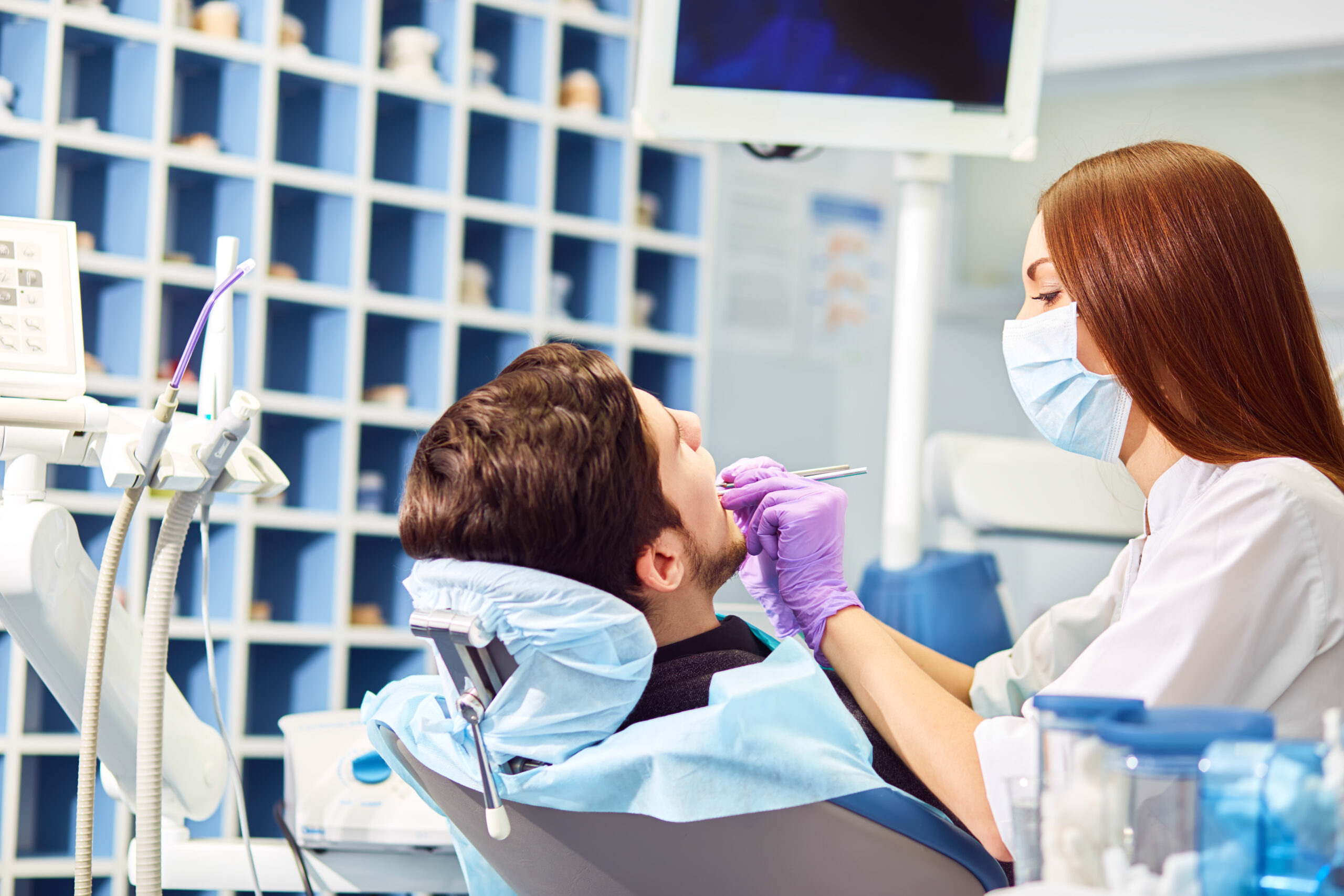 October is National Dental Hygiene Month
By age 8, over half of children (52%) have experienced cavities in their primary teeth, and shockingly, 1 in 4 adults aged 20 to 64 currently battles with cavities.
As we welcome October, it's more than just a celebration of autumn leaves and pumpkin spice; it's a time to prioritize our oral health.
Why you ask? Because October is National Dental Hygiene Month!
Many might be aware of the dental challenges children face, but how often do we consider adult dental health? If you've ever wondered why dental hygiene is so essential for adults, this month, and especially this brief guide, holds the answers. Read on to discover the importance of a healthy smile, no matter your age.
Why Is Dental Hygiene Important for Adults?
Many adults think that dental hygiene is only for children, but this isn't true. Adults need to take care of their teeth and gums just as much as kids do, if not more. In fact, dental hygiene can help you avoid problems such as:
Tooth Decay
This occurs when plaque buildup on your teeth causes damage to the enamel. Bacteria in your mouth convert sugars and starches into acids that erode the enamel and cause cavities. Tooth decay can lead to cavities, pain, sensitivity, and even tooth loss.
Gum Disease
This is the inflammation and infection of the gums caused by plaque and tartar. It can cause bleeding, swelling, redness, and bad breath. If left untreated without a dental check-up, it can lead to periodontitis-a more severe form of gum disease that can damage the bone and tissue that support the teeth.
Oral Cancer
This is the abnormal growth of cells in the mouth or throat. It can affect the lips, tongue, cheeks, gums, or palate. It can cause sores, lumps, pain, difficulty swallowing, or changes in your voice. It can be life-threatening if not detected early.
Enjoy the Benefits of Dental Hygiene Practices
Practicing good dental hygiene can also be good for your general health. Learn more about the benefits below.
Reduce the Risk of Heart Disease and Stroke
Poor dental hygiene can allow bacteria to enter your bloodstream and cause inflammation and infection in your arteries and heart valves. This can increase your chances of having a heart attack or stroke.
Improve Your Blood Sugar Control
Poor dental hygiene practices can lead to infections and inflammation in your gums. This can negatively impact your body's ability to process insulin and control blood sugar levels properly. People with diabetes are more prone to gum disease, which then raises blood sugar and increases your risk of developing diabetes.
Boost Your Self-Esteem and Confidence
Having stained, missing, or crooked teeth can make you self-conscious and reluctant to smile fully. Conversely, a healthy, attractive smile gives you confidence in social situations and business settings. It also works wonders for your mental health and self-image.
Celebrate National Dental Hygiene Month With Compass Health Network
October is National Dental Hygiene Month, and there's no better time to take care of your oral health and smile. Whether you need a routine check-up, a filling, a crown, a denture, or a root canal, Compass Health Network's Missouri dentists are ready to help you achieve your dental goals.
Reach out to Compass Health Network today for help finding a dentist in Missouri.